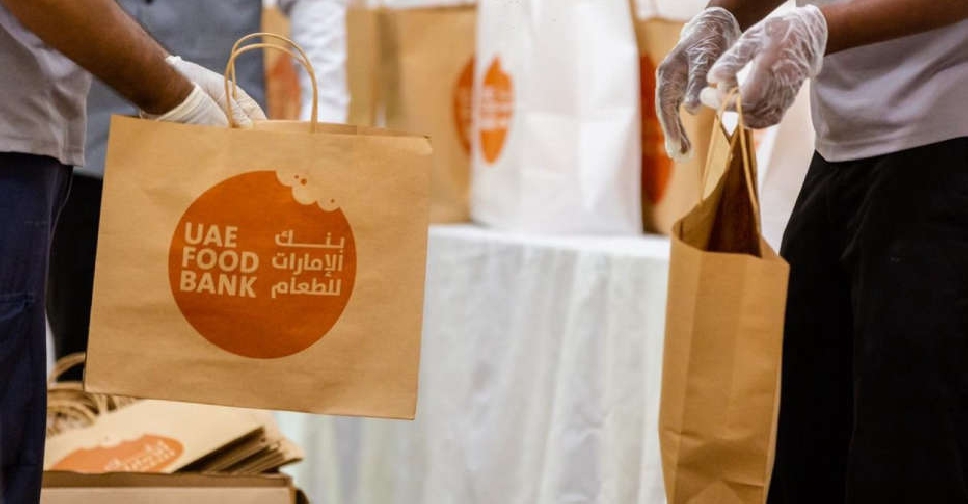 WAM
The UAE Food Bank has announced their 1 Million Saved Meals Campaign achieved its target within two weeks of its launch.
The campaign offers food support to those in need, joining the efforts of the 1 Billion Meals campaign, the largest in the region to provide food support to the disadvantaged and vulnerable in 50 countries.
The UAE Food Bank confirmed the campaign will continue, despite already distributing 1.3 million meals to individuals and families in need. Meals from hotels and restaurants made up 11 percent of the campaign's total, whereas ready hot meals from partners made up nine percent, and food parcels of supplies and fruits and vegetables made up 80 percent.
The 1 Million Saved Meals Campaign seeks to provide 33,000 meals per day during the Holy Month of Ramadan, comprised of discarded or unused food, in cooperation with approximately 200 strategic partners – more than 55 hotels, 65 food establishments, 35 supermarkets and vegetable and fruit markets, 13 charity organisations, and 10 central kitchens, with the participation of more than 150 volunteers.
The campaign comprises four sub-initiatives: The Conscious Kitchens Initiative, the Hotel Ramadan Buffet Initiative, the Ramadan Basket of Fruits and Vegetables, and the Ramadan Meer Initiative.
The Conscious Kitchens initiative focuses on using the food waste at cooperatives, supermarkets and retail stores. It also cooperates with several central kitchens.
The Hotel Ramadan Buffet initiative collects food surplus that is fit for consumption and available at hotel iftar buffets, and packs it into meals that are delivered to beneficiaries.
The Ramadan Meer initiative collects basic foodstuffs from cooperative societies, supermarkets and retail stores and delivers them to the UAE Food Bank's warehouses. There, they are packed into parcels containing ingredients required to prepare a nutritious meal and then distributed to beneficiaries.
The Ramadan Basket of Fruits and Vegetables focuses on preparing baskets that include vegetables and fruits in cooperation with the partners of the 1 Million Saved Meals Campaign, which are then distributed to underprivileged individuals and families.
'1 Million Saved Meals' campaign achieves target in just two weeks, marches on supporting '1 Billion Meals'.#WamNewshttps://t.co/i2H7RWgY9M pic.twitter.com/zRZqeryQyE

— WAM English (@WAMNEWS_ENG) April 21, 2022