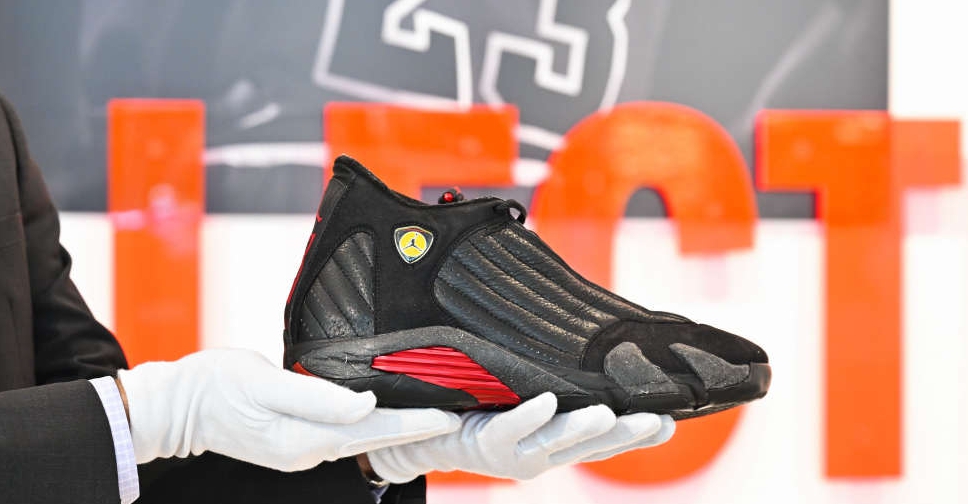 Supplied
Sotheby's Dubai has opened its doors with a blockbuster exhibition that showcases the spectrum of its international offerings spanning auctions and private sales.
A major highlight of the exhibition is the "Dynasty Collection," featuring a set of six Nike Air Jordan sneakers worn by Michael Jordan during his six championship clinching' NBA finals games.
Considered to be the "holy grail" of sneaker collection, the set represents the most valuable and significant collection of Air Jordan sneakers ever brought to market, and also marks the first time an auction house has travelled sneakers to the Middle East.
Eric Hirsch, Sotheby's specialist for sports memorabilia, told ARN News that there is no official asking price as the sneakers are being offered for private sale.
In addition to Jordan's sneakers, visitors to the DIFC will be able to view the very best in the worlds of glittering jewels, coveted cutting-edge watches, rare objects from the Islamic world and modern and contemporary paintings by artists from the Middle East – all under one roof.
The showcase is open from February 28 to March 3 at Level B2, Gate Village Building 3, Dubai International Financial Centre.