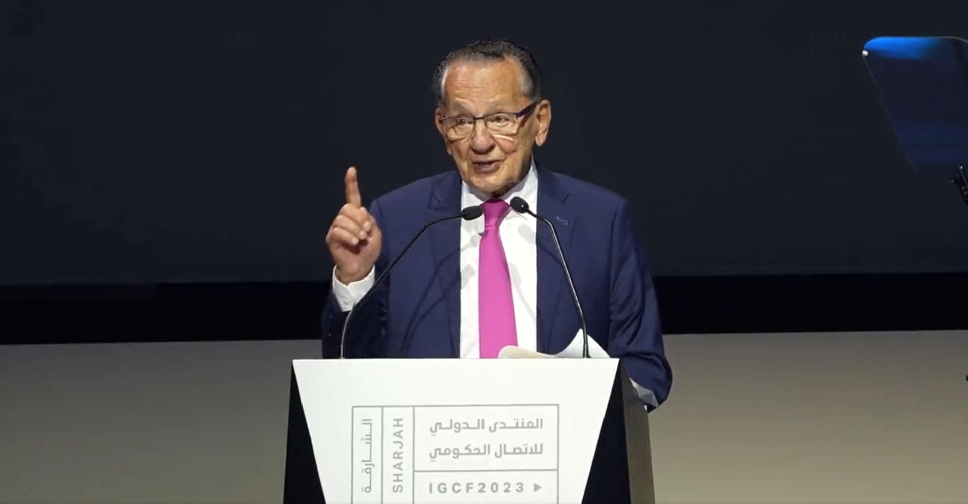 @ShjIgcc / X
Judge Francesco Caprio gave an inspirational speech on the opening day of the International Government Communication Forum in Sharjah.
Speaking in front of a packed crowd at the Sharjah Expo Center, he said when he learned to be compassionate in his courtroom he was able to carry out his duties more effectively.
"When people come into my courtroom for traffic violations or minor criminal matters I represent the full authority of the government," he said.
Today at Expo Centre Sharjah, Judge Francesco Caprio from the USA is giving an inspiring speech on the power of compassion and understanding at IGCF Day 1. ⠀
Let's remember the importance of kindness and making a difference in the lives of others.#Sharjah #UAE #IGCC #IGCF23 pic.twitter.com/YOb5WSFYRB

— SHJIGCC (@ShjIgcc) September 13, 2023
"I am mindful that what I do, and how I do it, may impact their opinion, for the rest of their lives, on how government treats its people.
"I also understand that many people before me were suffering much larger problems in their lives than traffic violations in my court.
"I learned that a little compassion from government, to help people to solve their real-life challenges, was a much more productive way to perform my duties as a judge."
The two-day event aims to build better communication between governments and their stakeholders.
Caprio gained online fame for his courtroom videos, amassing millions of views, by showing his understanding and willingness to help those in need.