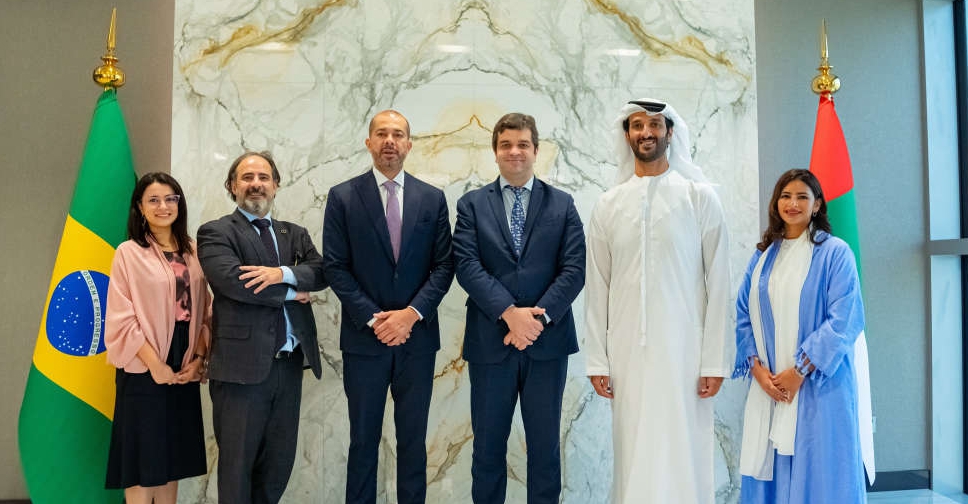 The governments of the UAE and Brazil have joined together in a partnership to exchange knowledge and expertise in economic fields.
It's a first-of-its-kind initiative within the Government Experience Exchange Programme, which focuses on enhancing cooperation with governments in sharing knowledge and expertise in the fields of modernisation and development.
The launch was part of a visit by an official Brazilian delegation headed by Alexandre Cordeiro Macedo, President of the Administrative Council for Economic Defense (CADE) during which they were briefed on innovative business models developed by the UAE government in various fields.
An intensive workshop was organised at the headquarters of the Ministry of Economy in Dubai, in the presence of Abdullah bin Touq Al Marri, Minister of Economy, to review key experiences and expertise developed by the governments of the two countries in various economic fields.
The Minister said, "The partnership will enable...the UAE and Brazil to learn more about the best government expertise and practices, and also highlight the investment opportunities available to businessmen from both countries, in order to achieve a significant growth leap in economic and trade cooperation relations between them.
"It will also explore new paths for exchanging knowledge regarding government action and sustainable economic development."
The workshop was part of an initiative by the Economic Policy Acceleration Programme at the Ministry of Economy, in partnership with the Government Experience Exchange Office, to share the UAE's economic development model, empower economic policymakers in partner countries by reviewing best policy practices, and build a network of economic policymakers to promote the transfer and sharing of knowledge.
UAE, Brazil launch partnership to exchange knowledge, expertise in economy#WamNews https://t.co/Hbkm8FlZKA pic.twitter.com/4xn7kOKB2l

— WAM English (@WAMNEWS_ENG) September 3, 2023