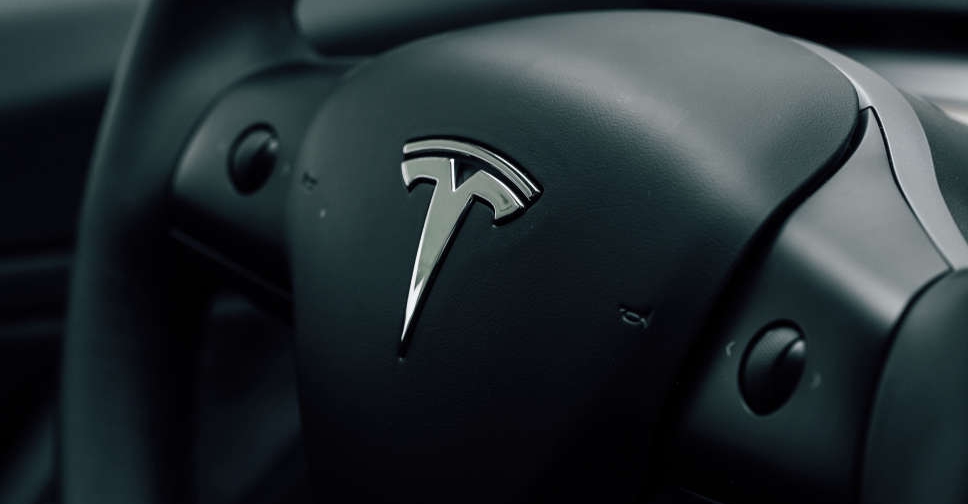 Tesla showed off its restyled, China-made Model 3 sedan for the first time to the public at a trade fair in Beijing after launching it a day before in several countries.
The US automaker displayed a flame red version of the car - marking the first change to its mass-market car line-up since it launched its global best-seller, the Model Y, in 2020 - at the China International Fair for Trade in Services (CIFTIS).
The launch of the new Model 3 also marks the first time the automaker has rolled out a vehicle in China ahead of the United States, underscoring its growing reliance on the country where it is in a race for market share with BYD.
It is being built at Tesla's Shanghai plant and will also be exported to other markets in Asia, Europe and the Middle East. Some of its new features, including a rear display for back-seat passengers, seemed aimed at Chinese buyers.
At the fair, Tesla sales staff answered questions from interested buyers.
"I came to the fair to learn more about the car's debut," said a 22-year-old university student called Guo as he examined the car.
Features he liked included upgrades to the car's audio system and the rear display, he added. "People in the back seat may not feel so bored while riding in the car."
Another visitor to the Tesla booth, who only gave her surname as Hu, said she was not convinced enough to place an order.
"There's no special reason (to buy Tesla) because now there are so many new energy vehicles," she said.
Tesla has also said it will show the new model at the Munich auto show, which opens on Tuesday.