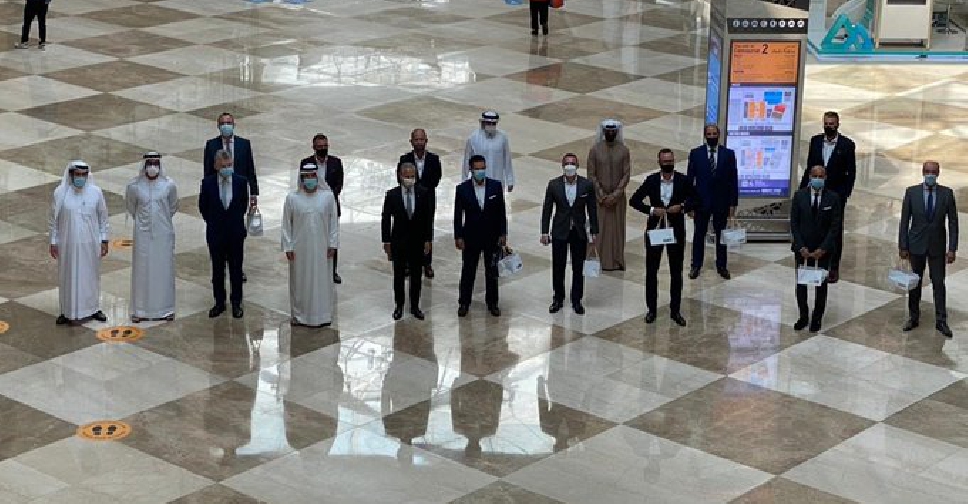 @DXBMediaOffice/ Twitter
Dubai's Department of Tourism and Commerce Marketing (Dubai Tourism) has provided a positive outlook of the industry at a meeting held with key stakeholders and partners.
The session highlighted the robust new safety measures deployed across sectors and various initiatives taken to further enhance the city's position as a safe destination for global travellers.
Given the strong momentum created by a second half rebound in 2020, the meeting also explored ways of building on the gains during 2021, a landmark year that will feature the UAE's 50th anniversary celebrations and the region's first World Expo hosted by the UAE.
Presided by Helal Saeed Almarri, Director General of Dubai Tourism, the meeting was held as part of regular dialogue with key industry leaders, paving the way for Dubai Tourism to exchange insights with stakeholders and work with them in aligning on initiatives and strategies.
"While we are encouraged by the success of the strong safety procedures deployed across all tourism touchpoints, we will continue to proactively update safety protocols in the hospitality, tourism and travel sectors in accordance with the changing situation," said Almarri.
"We are deeply appreciative of the latest precautionary measures established by Dubai's Supreme Committee of Crisis and Disaster Management, allowing us to further intensify efforts in cooperation with our stakeholders and partners to ensure Dubai remains open and maintains its position as one of the world's safest destinations," he added.
Dubai Tourism also provided an update on the steady progress made since the reopening of the city to international tourists last July, the local and global impact of the pandemic, future industry trends and global marketing initiatives.
It was pointed out that the UAE has one of the world's most effective test and trace programmes and is currently ranked among the top five nations globally in terms of overall vaccine rollout.
The meeting observed that the pace of the global industry revival in 2021 will be highly dependent on the evolving COVID-19 situation, particularly noting the recent travel restrictions in several countries, as well as the speed of economic recovery in key source markets.
Dubai launched the 'DUBAI ASSURED' stamp, a compliance programme to certify and recognise hotels and other establishments across the tourism ecosystem that have implemented all public health protocols.
Inspectors of Dubai Tourism, Department of Economic Development and Dubai Municipality are also taking a zero tolerance approach to ensure full compliance with the wide range of guidelines that have been outlined by Dubai's Supreme Committee of Crisis and Disaster Management.
The successful citywide management of the pandemic received a strong endorsement from the World Travel and Tourism Council (WTTC) which gave the city a 'Safe Travels' stamp.
The stakeholders were unanimous that there was positive sentiment surrounding Dubai as a key destination and reaffirmed their commitment to support the industry, including the strict implementation of health and safety protocols in collaboration with Dubai Tourism.
#Dubai Tourism and stakeholders intensify efforts to boost city's position as a safe destination for global travellershttps://t.co/Ur6njg3uOG pic.twitter.com/KMIZ9mapHi

— Dubai Media Office (@DXBMediaOffice) March 1, 2021