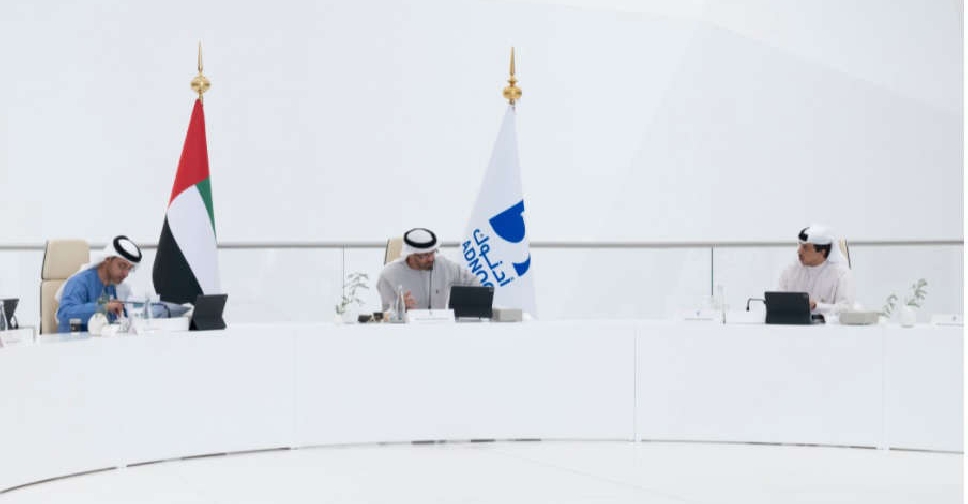 The Abu Dhabi National Oil Company (ADNOC) has approved a business plan to spend AED 466 billion over the next five years, of which AED 160 billion will be directed towards the local economy and new oil and gas reserves.
The announcement came after His Highness Sheikh Mohamed bin Zayed Al Nahyan, Crown Prince of Abu Dhabi, convened the annual meeting of the ADNOC Board of Directors at Expo 2020 Dubai.
The new plan will further stimulate growth and diversification and support the objectives for the next 50 years.
The board also approved ADNOC's New Energies Strategy aimed at further reducing its carbon footprint and enabling to capitalise on opportunities in renewable energy, hydrogen and other lower-carbon fuels. The board noted that ADNOC's clean energy partnership with EWEC will see up to 100 per cent of ADNOC's grid power supplied by EWEC's nuclear and solar clean energy sources. They also endorsed ADNOC's plans to evaluate doubling its liquefied natural gas (LNG) production capacity from 6 to 12 million tonnes per annum (MMTPA).
In trading, the board recognised the significant strides made by ADNOC's trading teams following the establishment of two new trading entities - ADNOC Trading (AT) and ADNOC Global Trading (AGT) - over a year ago.
The increase in oil and gas national reserves was driven by ADNOC's continuous appraisal activities and enabled by best reservoir management practices across its onshore and offshore portfolio as well as leveraging advanced tailored technologies. In addition, maturing development plans towards achieving ADNOC's 5 million barrels per day (mmbpd) production capacity target by 2030 contributed to the substantial reserves increase.