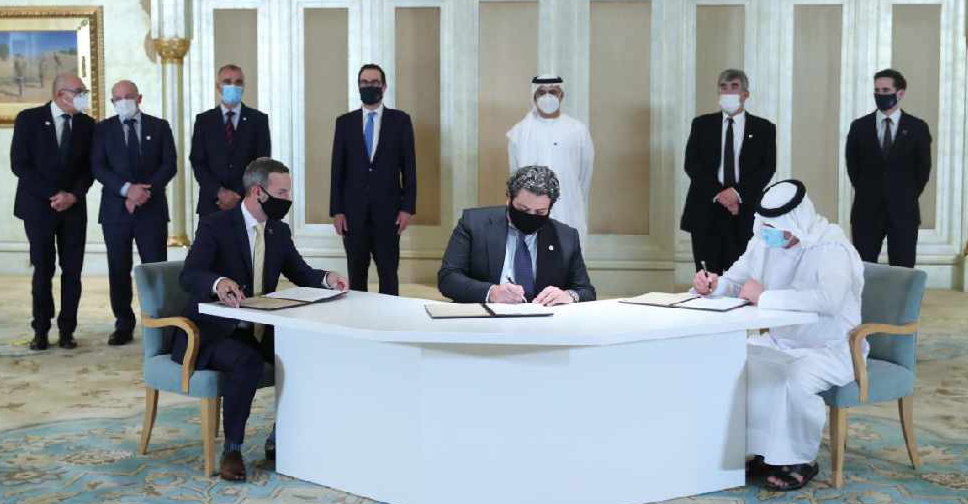 WAM
Senior ministers from the UAE, US and Israel have been meeting in Abu Dhabi to discuss the potential for more cooperation created by the Abraham Accords.
The US delegation, led by Treasury Secretary Steven Mnuchin, and Israeli executives met Obaid Humaid Al Tayer, Minister of State for Financial Affairs, and Dr Sultan bin Ahmed Al Jaber, Minister of Industry and Advanced Technology, at Emirates Palace.
They discussed the role the UAE-Israel agreement plays in unlocking economic potential and generating regional cooperation.
UAE and Israeli executives from several sectors examined ways to strengthen trade and investment relations.
Agreements were also signed between UAE company National Holding and the Israeli company Fortify, as well as by the Ahmad bin Zayed Foundation and the Yitzhak Rabin Center.