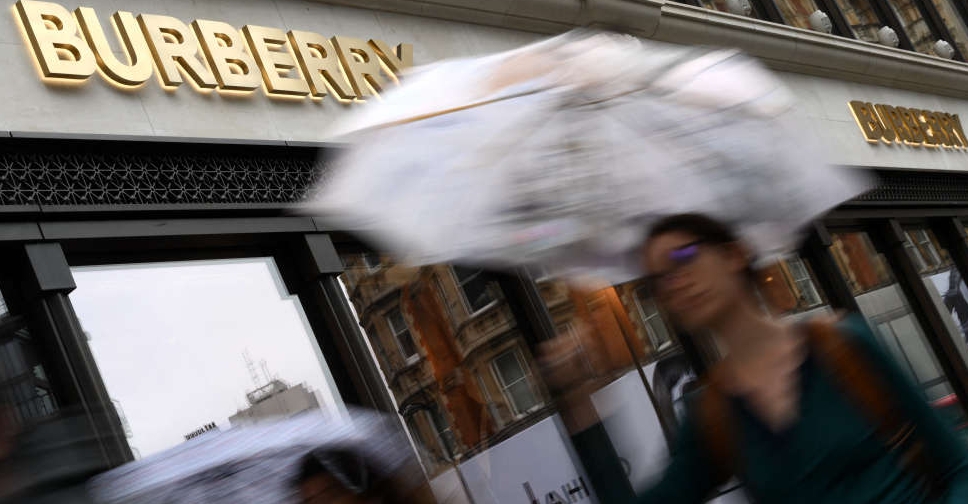 Britain's Burberry said it was being hit by a global slowdown in luxury spending and it would struggle to meet its annual revenue forecast of low double-digit growth, with a knock-on impact on profit, if it continued.
The company, which launched the first collection by designer Daniel Lee in September, reported a sharp slowdown in comparable store sales growth in its second quarter to 1 per cent, down from 18 per cent in the first, as growth in China evaporated.
Rising inflation and economic uncertainty have curbed shoppers' appetite for luxury after years of blockbuster demand, prompting investors to trim forecasts.
LVMH, the world's biggest luxury group with brands including Louis Vuitton, Dior, and Tiffany, reported a slowdown in quarterly sales in October, as did Kering with its Yves Saint Laurent, Balenciaga and Bottega Veneta brands.
Cartier-owner Richemont has also predicted an easing in growth.
Burberry said on Thursday that early indicators of demand for its Winter '23 collection were "encouraging", and it had achieved a good performance in the key categories of outerwear and leather goods in its first half.
Demand in China, however, fell away in the second quarter from a strong bounce back from the impact of COVID lockdowns. Burberry said spending by Chinese luxury consumers had shifted overseas from mainland China.
Tourist growth benefited European destinations, it said, with just over half of spending in the region coming from international visitors.
But a weak performance in the Americas worsened in the quarter, with comparable store sales down 10 per cent.
Chief Executive Jonathan Akeroyd said: "While the macroeconomic environment has become more challenging recently, we are confident in our strategy to realise our potential as the modern British luxury brand, and we remain committed to achieving our medium and long-term targets."