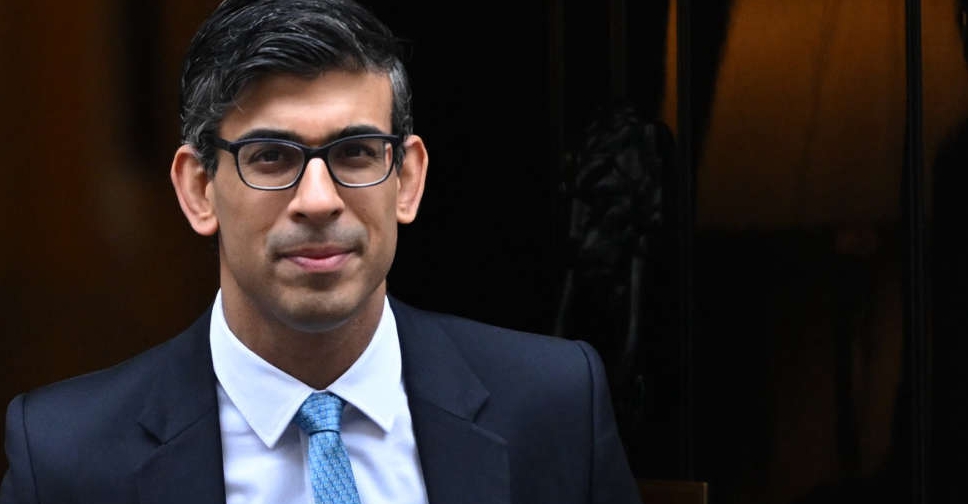 AFP
UK Prime Minister Rishi Sunak and European Commission President Ursula von der Leyen will announce a new Brexit deal for Northern Ireland on Monday if the two can agree final details during lunchtime talks in Britain.
The deal seeks to resolve tensions caused by the 2020 post-Brexit arrangements governing the British province and its open border with EU member Ireland, but it remains to be seen whether it will go far enough to end political deadlock in Northern Ireland and satisfy critics in Britain.
Von der Leyen will travel to Britain for "late lunchtime" talks, after which Sunak will convene a meeting of his cabinet. His office said that if a deal had been reached, it would then be announced at a joint news conference and afterwards to Britain's parliament by Sunak.
"The Prime Minister wants to ensure any deal fixes the practical problems on the ground, ensures trade flows freely within the whole of the UK, safeguards Northern Ireland's place in our Union and returns sovereignty to the people of Northern Ireland," a statement from Sunak's office said.
Sunak is hoping that a successful negotiation will clear the way for him to focus voters' attention on domestic reforms as he seeks to overcome the opposition Labour Party's huge lead in opinion polls ahead of a national election expected in 2024.
The deal is expected to ease physical checks on goods flowing from Britain to Northern Ireland and give the British province a say over the EU rules it has to implement under the complicated terms of Britain's exit from the bloc.
But, the overall success of any deal could hinge on whether it convinces the pro-British Democratic Unionist Party (DUP) to end its boycott of Northern Ireland's power-sharing arrangements.
Power-sharing was central to a 1998 peace deal which mostly ended three decades of sectarian violence in the province.