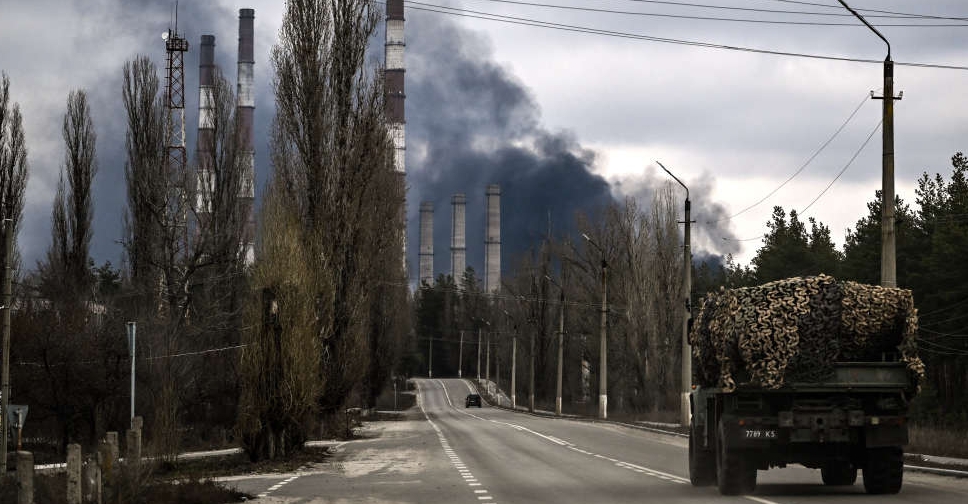 Russian forces, their numbers swelled by reserves, tightened their vise around the shattered eastern city of Avdiivka on Wednesday, but Ukrainian forces are holding defensive lines, Ukrainian military officials said.
The Russian military has focused on eastern Ukraine after failing to advance on Kyiv in the early days of Russia's February 2022 invasion and their troops have been pounding Avdiivka since mid-October.
Online videos show apartment buildings reduced to shells, with 1,500 of its 32,000 pre-war residents remaining.
Anton Kotsukon, spokesperson for the 110th separate mechanised brigade, said Russian forces were massed on three sides of the town.
"They are building up reserves. They've brought in about 40,000 men here along with ammunition of all calibres," Kotsukon told national television. "We see no sign of the Russians abandoning plans to encircle Avdiivka."
Russian forces, he said, were "playing cat and mouse", sending up "huge numbers" of drones while deploying artillery forces to secure a better picture of the town's defences.
General Oleksandr Tarnavskyi, head of Ukraine's southern group of forces, said troops around Avdiivka were "stoutly holding their defences".
Avdiivka has become a symbol of Ukrainian resistance. It was seized briefly in 2014 when Russian-backed separatists captured chunks of eastern Ukraine, but Ukrainian troops retook it and built up fortifications.
Local officials said the Russians were holding back on a "third wave" of assaults after a week of heavy rain.
"The third wave hasn't started yet, but they are preparing for it," Vitaliy Barabash, head of the town's military administration, told the national TV. "Today is already the second day when the weather is favourable for this."
Ukrainian forces regard Avdiivka as a gateway for future advances to recapture territory in the east - the large Russian-held town of Donetsk is 20 km away.
But Ukrainian analysts suggest Russia has little to gain in a protracted drive that has already sustained high losses.
"This task now has a more political nature, given the losses the Russian army has already suffered here," military analyst Denys Popovych told NV Radio. "Unfortunately, this task will continue. There will be a third wave of attacks. And a fourth."
Ukraine's military launched a counteroffensive in June in the south and east, but the advances have been much slower than a campaign last year that recaptured stretches of the northeast.
Russian accounts of the fighting noted strikes against Ukrainian positions near Bakhmut, a town captured by Moscow's forces in May after months of battles.
Reuters could not verify battlefield accounts from either side.