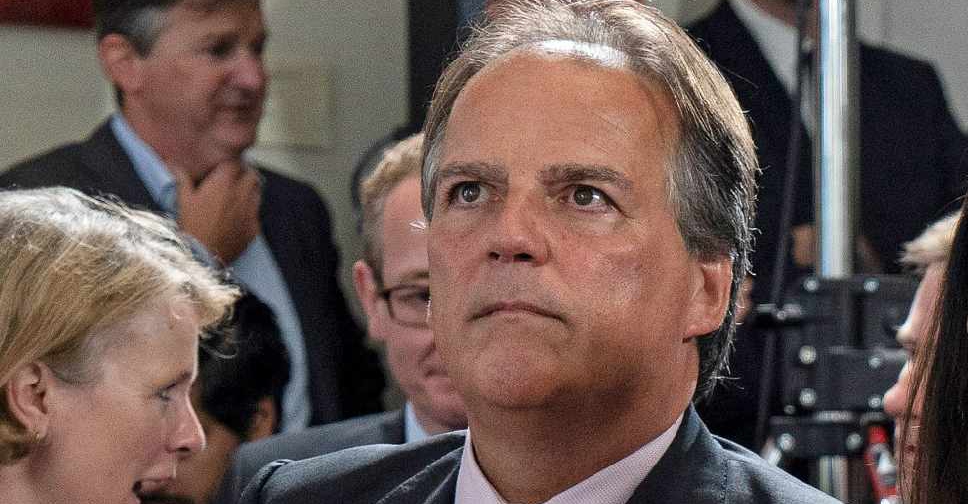 Niklas HALLE'N / AFP
A UK minister has been suspended pending an investigation after he forcibly removed a Greenpeace activist from a dinner in London's financial district.
Footage posted online showed foreign office minister Mark Field holding Janet Barker by the back of her neck as he marched her out of the room.
He subsequently apologised and said he had been "genuinely worried" she may have been armed as protesters planned to interrupt a speech by the chancellor.
A spokeswoman for Prime Minister Theresa May said Field had been suspended from his responsibilities whilst an investigation takes place.
"The prime minister has seen the footage and she found it very concerning," she added.