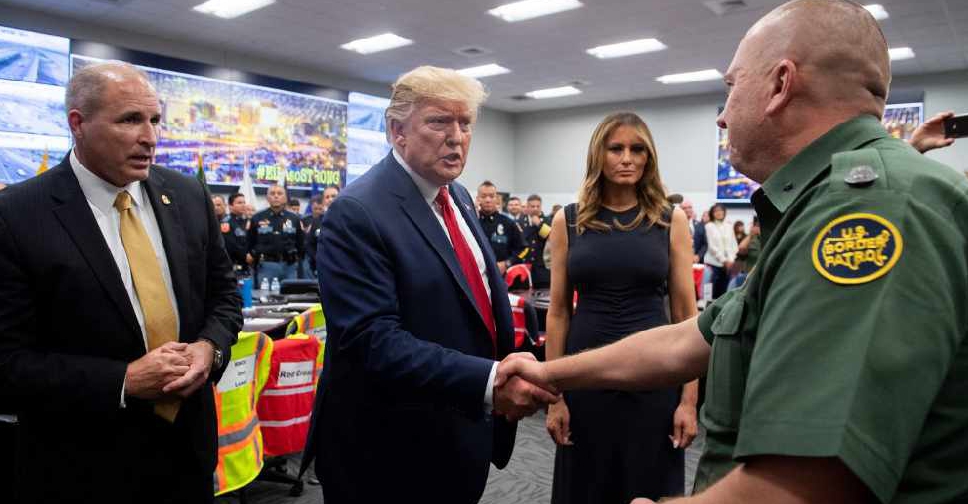 SAUL LOEB / AFP
US President Donald Trump visited the cities reeling from mass shootings that left 31 dead and dozens more wounded, amid rising tensions over his anti-immigrant policies.
In El Paso, Texas, and Dayton, Ohio, protesters gathered to confront Trump and condemn his visit. Some held signs reading: "Love over hate" and "Send him back!"
The president and first lady Melania Trump, however, avoided the press on both hospital visits and stayed out of public view.
While visiting hospital staff and first responders, Trump told them he was "with them".
"It was a warm and wonderful visit," Trump said on Twitter after leaving Dayton. "Tremendous enthusiasm & even Love."