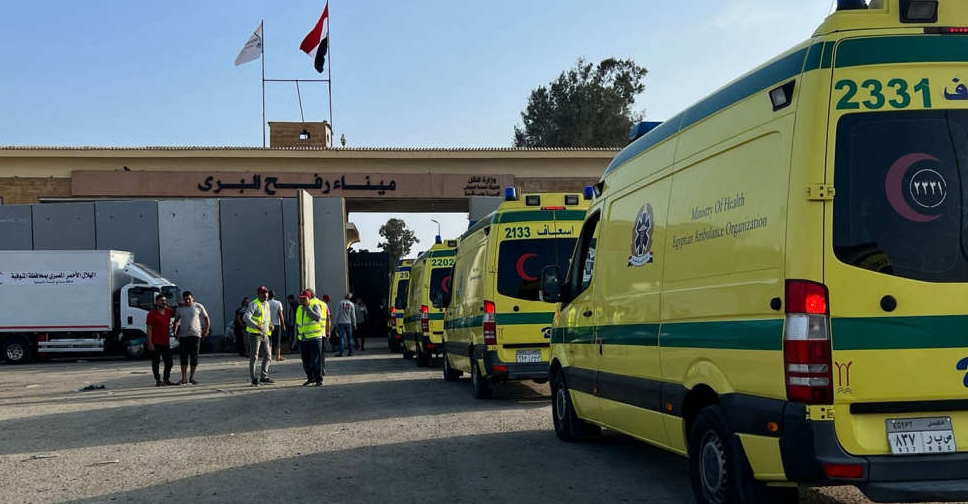 The General Authority for Crossings and Borders in Gaza announced on Saturday the reopening of the Rafah land crossing with Egypt on Sunday for holders of foreign passports.
Palestinian Border authorities resumed work following the suspension of movement for two consecutive days.
Officials said that the suspension came due to problems in transporting evacuated patients from inside Gaza to Rafah.
Sources at the Rafah crossing confirmed that the suspension of the evacuation movement was a step aimed at pressuring the opening of a humanitarian corridor, with international guarantees to ensure the safe arrival of the wounded to the Egyptian side.
At least 7 injured Palestinians arrived on Egyptian soil to receive medical treatment on Sunday, plus more than 80 foreign nationals and dependents, with more undergoing border procedures, the sources said. More than 32 Egyptians also crossed over, they said.
At least 80 aid trucks had moved from Egypt into Gaza by Sunday afternoon.