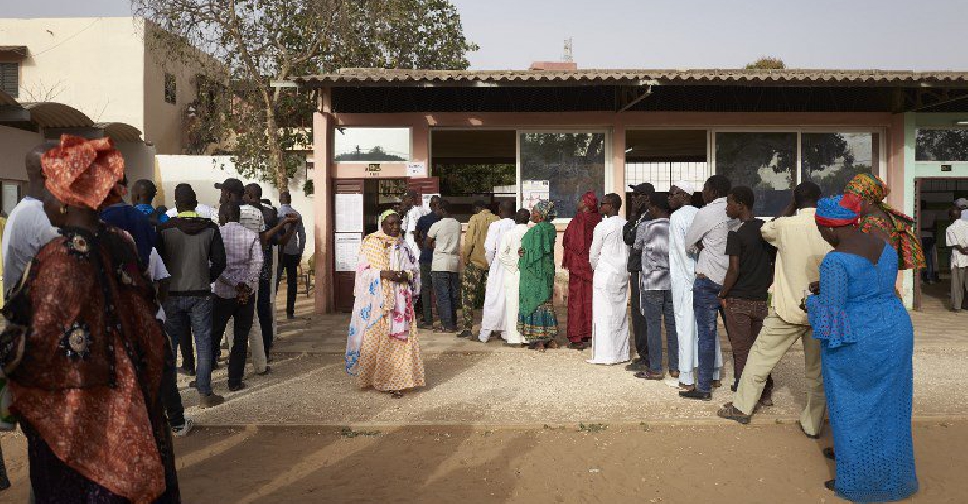 MICHELE CATTANI / AFP
Senegal went to the polls in the first round of a presidential election, with Macky Sall expected to win a second-term.
As many as 6.5 million people are registered to cast their vote, with polling stations open until 1800 GMT pm on Sunday.
Sall's two main challengers - Dakar mayor Khalifa Sall and Karim Wade, the son of the previous president - have been banned from running over corruption charges.
"Victory in the first round is indisputable," Sall told a campaign rally, hoping to cash in on his new infrastructure projects that is aimed at boosting economic growth.
Official results are due on Friday.