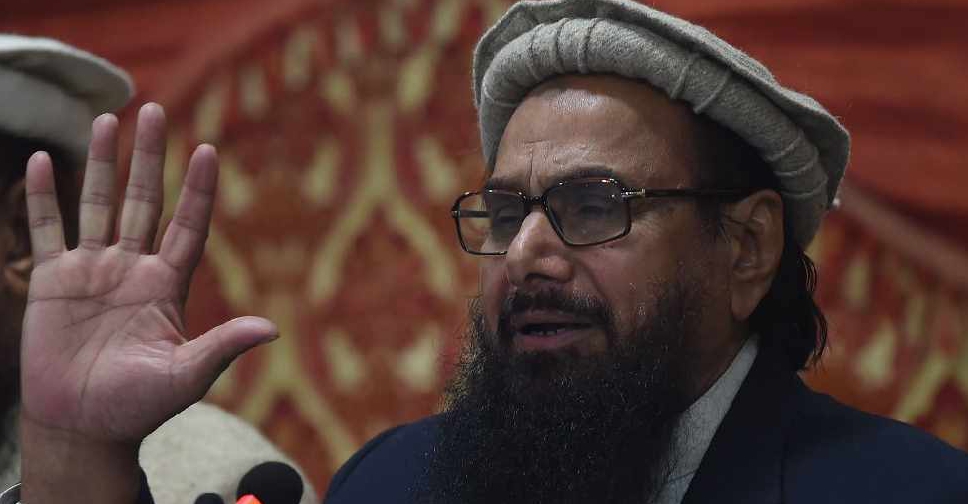 ARIF ALI / AFP
Hafiz Saeed, the alleged mastermind of the 2008 Mumbai attacks, has been handed an 11-year jail term.
According to a government prosecutor, Hafiz Saeed and another of his aides have been sentenced for terrorism financing charges.
Saeed, who is the founder of Lashkar-e-Taiba (LeT), was charged in Pakistan in December with collecting funds for a banned organisation.
He had pleaded not guilty and denied any involvement in the Mumbai attacks.