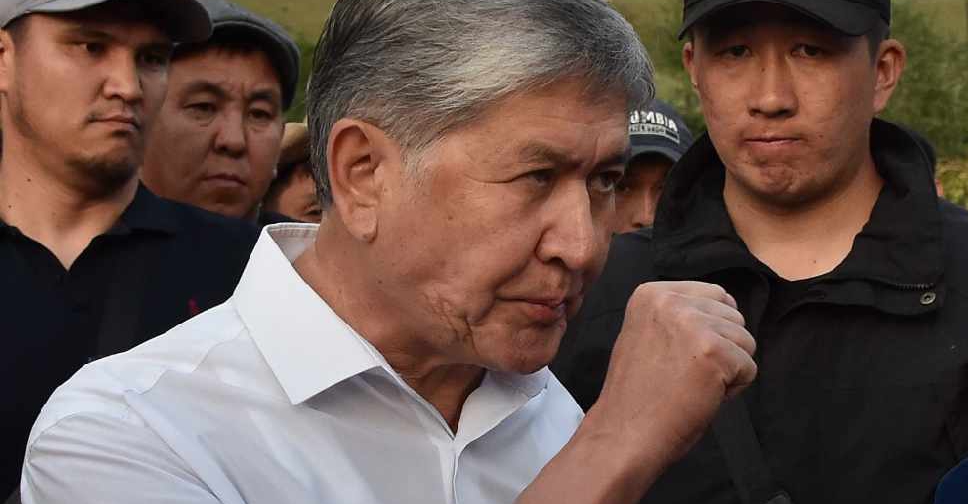 VYACHESLAV OSELEDKO / AFP
Kyrgyzstan's security forces have arrested former President Almazbek Atambayev after they stormed his country home outside the capital Bishkek on Friday.
According to his lawyer, Atambayev has been charged with corruption over his alleged role in the release of a convicted criminal.
Kyrgyzstan's interior ministry said it believed Atambayev had ordered the release of Aziz Batukayev, cutting short his 16-year jail term citing terminal cancer.
Batukayev had then moved to Russia and there had been no reports of his death from any illness six years on.
Atambayev, who claims all charges against him were politically motivated, had helped then-ally Jeenbekov win the 2017 presidential election.
But a few months later, the two fell out and Jeyenbekov removed Atambayev loyalists from positions of power.