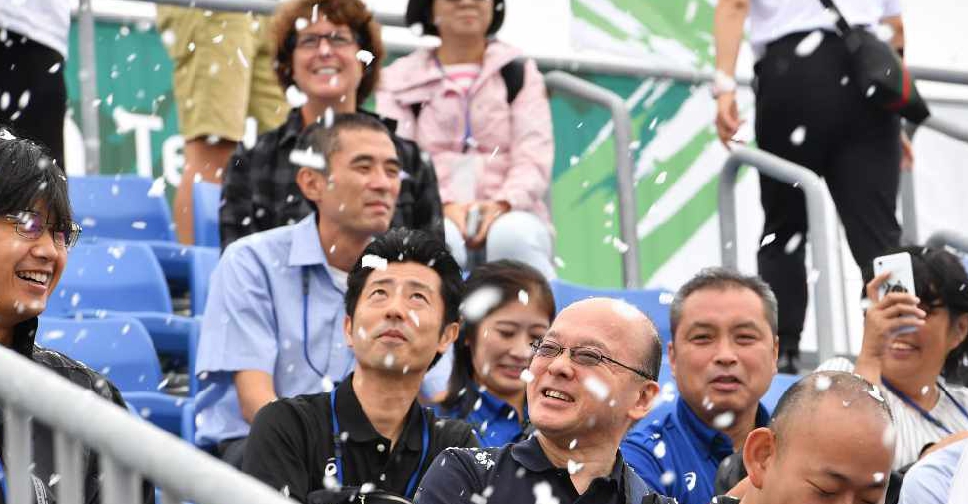 TOSHIFUMI KITAMURA / AFP
Organisers of Tokyo's 2020 Olympics sprayed fake snow on a crowd of volunteers as they trialled unique ways to beat the heat ahead of the summer games.
Around 300kg of artificial snow was sprayed over stands at the Sea Forest Waterway venue on Friday.
The fake snow is one of a series of measures being considered to combat humidity and temperatures that regularly top 30 Celsius in July and August.
Other ideas already tried out include vapour sprays, shaded or air-conditioned rest areas and distribution of water and ice packs.
Okamura declined to say how much it would cost to deploy snow machines across the whole games.