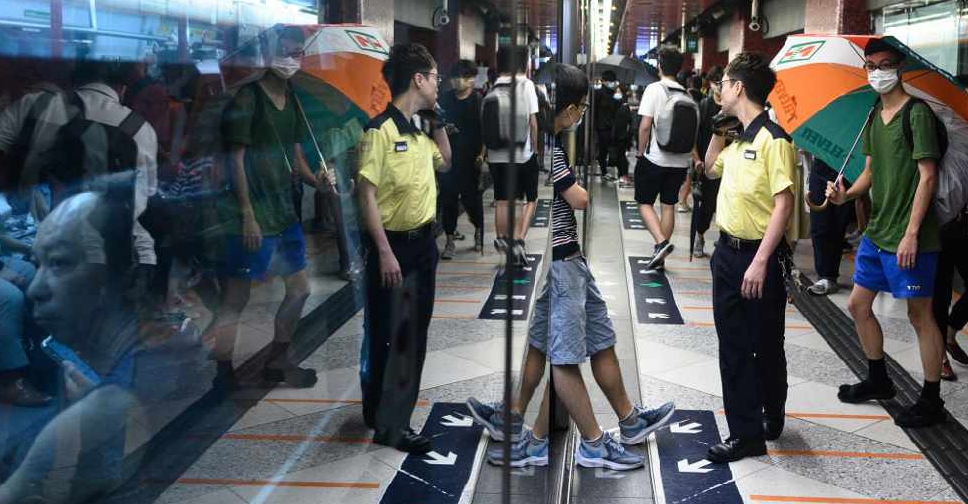 PHILIP FONG / AFP
Hong Kong has been hit by a general strike and further demonstrations, after a weekend of violent protests.
Pro-democracy campaigners have disrupted train services and flights.
They have also blocked key roads, causing tailbacks in parts of the already congested city.
Strike organisers say more than 14,000 people from across 20 sectors are taking part.
Meanwhile, Hong Kong's Chief Executive Carrie Lam has once again rejected calls for her to step down.
In a press conference on Monday, she said the protests were hurting the city's economy and added that authorities would not buckle under the growing pressure.
The Chinese-controlled territory has been rocked by months of protests against a controversial extradition bill but the demonstrations have since evolved into calls for greater democracy.