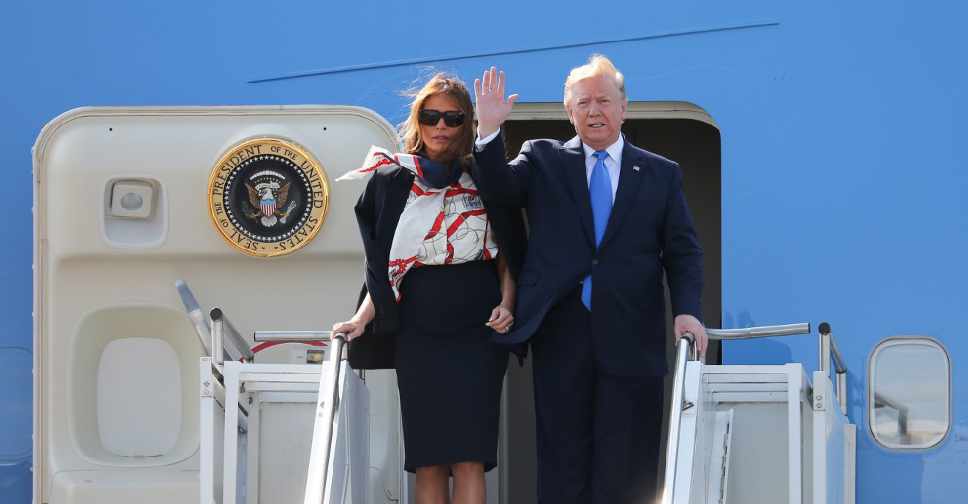 Isabel Infantes / AFP
US President Donald Trump landed in London's Stansted airport on Monday for his first official state visit to the UK.
The president and First Lady Melania Trump are scheduled to meet members of the royal family at Buckingham Palace shortly after noon local time.
He's also expected to hold talks with outgoing Prime Minister Theresa May on Tuesday, with climate change and Chinese tech giant Huawei high up on the agenda.
As he left the White House on Sunday evening, Trump said he expected his three-day state visit to be "very important" and "very interesting".
The American leader, however, launched a scathing attack on London Mayor Sadiq Khan just minutes before he stepped out of Air Force One.
He called him a "stone-cold loser" after the mayor criticised the UK government's decision to offer a state visit to Trump.