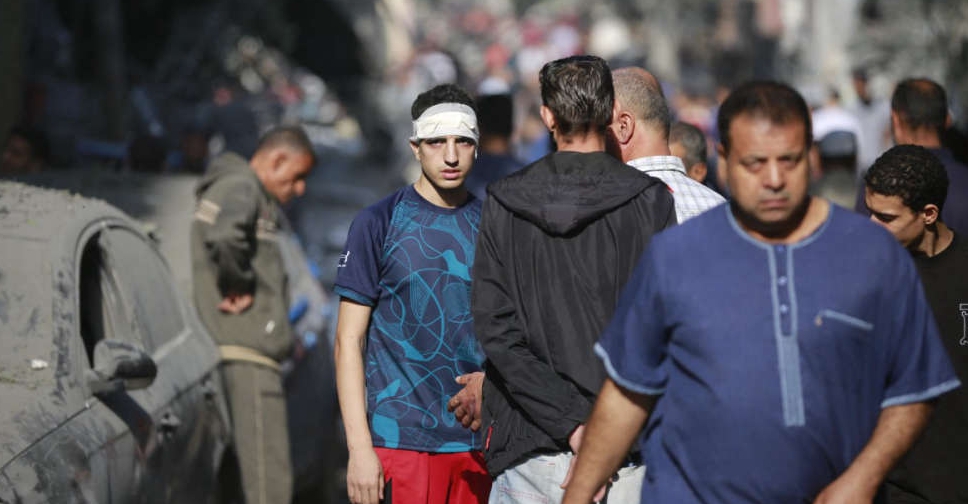 Several people were killed and dozens wounded in an Israeli air strike that targeted a United Nations school housing displaced people in the Jabalia refugee camp in the northern Gaza Strip.
The director of Al-Shifa Hospital, Muhammad Abu Salamiya, said on Saturday.
Israel said it was targeting a Hamas "commander and fighter", as well as the network of underground tunnels used by the movement.
Abu Salmiya, an official in the Ministry of Health in Gaza, added, "There are 15 martyrs, and the number is likely to increase."
The Ministry of Health in the Gaza Strip said in a statement: "More than 54 others were injured as a result of the targeting of Al-Fakhoura School, which houses thousands of displaced people in the Jabalia camp in the northern Gaza Strip."
A previous statement by the Hamas Interior Ministry said that a raid carried out by the Israeli army was what hit the school, and there was no immediate comment from Israel.
The camp was subjected to bombing on Tuesday and Wednesday, which the Gaza Ministry of Health announced resulted in 195 deaths, 777 injuries, and 120 missing.
Israel used at least two bombs, each weighing two thousand pounds (about 900 kilograms), during its bombing of the Jabalia camp in the Gaza Strip on Tuesday, according to reports by the New York Times.
Additionally, this bomb is the second largest bomb in Israel's arsenal, according to the American newspaper.