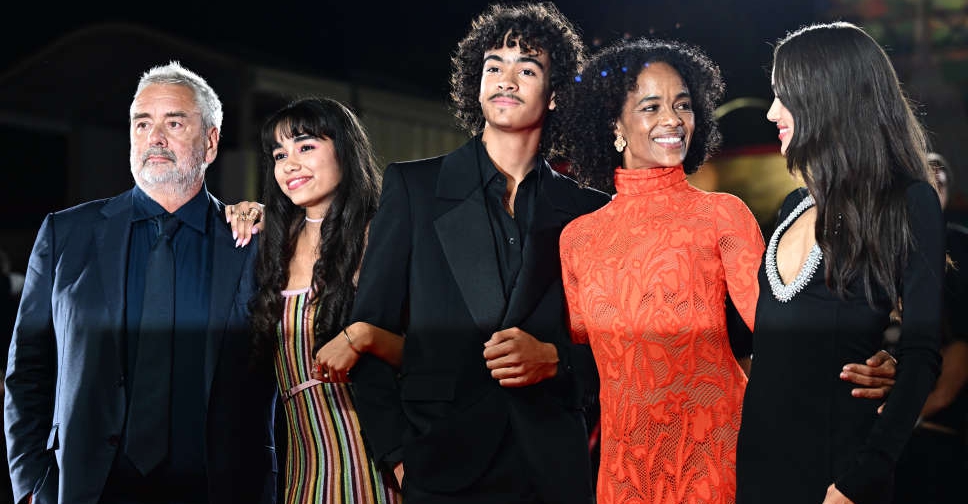 AFP
An emotional Luc Besson brought his latest film "Dogman" to the Venice Film Festival on Thursday, talking at length about what had inspired him and his work process.
"The only two things that can save you are love and art, definitely not money. When you have both you're lucky," said the French filmmaker, who was applauded by many of the journalists.
At one point he appeared to fight back tears as he thanked his actors, Caleb Landry-Jones and Jojo T. Gibbs, and producer wife Virginie Besson-Silla, who joined him in the press conference.
Besson, who directed past hits such as The Fifth Element, Nikita and Lucy, said that ever since he was a teenager he had always woken up early to write his screenplays.
"It is my way to escape this world," he said. "There's no genius (to it), there is work. You just have to work and work and keep what's good and work on what's not good and work on it again."
Dogman depicts the tormented life of a young man, played by Landry-Jones, who was abused as a child and finds salvation through the love of stray dogs that he takes care of.
He said he got the idea after reading a news story about a couple in France who kept their young child in a cage. "I just tried to imagine his life (afterwards) ... What do you become, a terrorist or Mother Teresa?"
Besson revealed that one of the major challenges of the film was selecting, and then working with, a pack of dogs who are the love and pride of the tortured protagonist.
"One thing I didn't expect is there were 25 trainers and they have two dogs each. The dogs just act to the voice of their master, so when you say 'action' you have 25 people screaming at the same time," Besson said.
Dogman is one of 23 movies competing for the prestigious Golden Lion award at the Venice Film Festival, which runs until September 9.