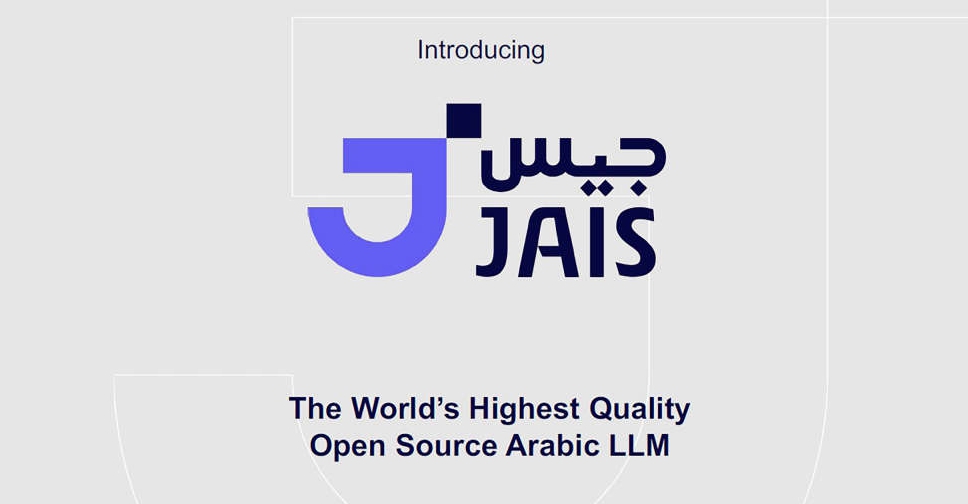 WAM
Inception, a subsidiary of G42, has announced the global release of Jais, an open-source Arabic Large Language Model (LLM).
Named after the highest peak in the UAE, Jais aims to bring the transformative potential of generative AI to the Arabic-speaking world and has been developed in collaboration with the Mohamed bin Zayed University of Artificial Intelligence (MBZUAI) and Cerebras Systems.
Jais was trained on the cutting-edge Condor Galaxy supercomputer, the result of a partnership between G42 and Cerebras.
The launch provides over 400 million Arabic speakers a gateway to harness generative AI's power and positions Abu Dhabi as a global AI hub.
By open-sourcing, Inception seeks to foster engagement among scientists, academics and developers, promoting the growth of a vibrant Arabic language AI ecosystem. The initiative stands as a model for promoting AI in languages currently underrepresented in mainstream AI.
Jais is now accessible for download on Hugging Face, and users can also explore its capabilities online by expressing interest on Jais' website and receiving an invitation to the playground environment.
Today, we are excited to announce the launch of Jais, the world's highest quality open-source Arabic large language model (#LLM) and a collaboration between Inception, a @G42ai company, @MBZUAI & @CerebrasSystems. pic.twitter.com/ZtcYdymd2i

— MBZUAI (@mbzuai) August 30, 2023