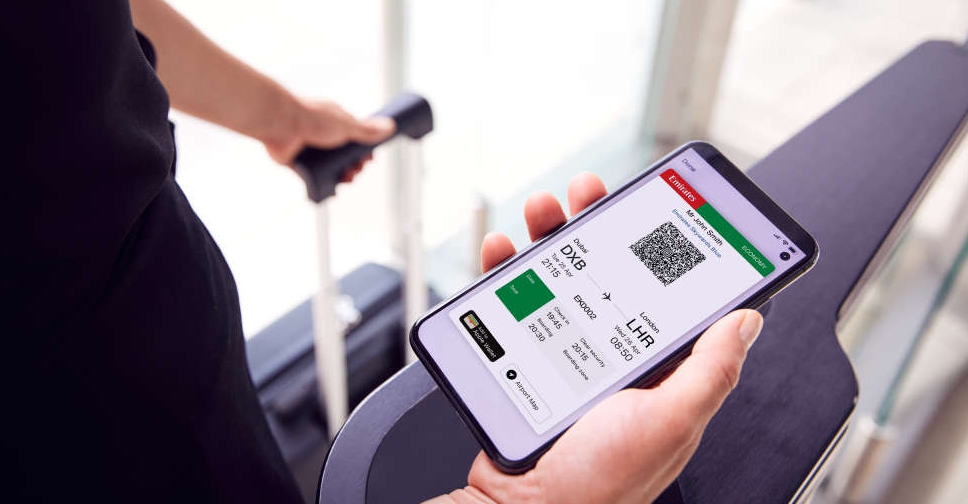 Supplied
In a bid to reduce paper waste and offer travellers speedy check-in, Emirates will swap paper boarding passes for digital ones.
Starting May 15, most Emirates passengers departing Dubai will receive their mobile boarding pass via email or SMS. They can also load it into their Apple or Google Wallet, or on the Emirates App.
The checked-in baggage receipt will also be emailed to the passengers, or stored on the Emirates App.
The paper version will still be available for those passengers travelling with infants, those needing special assistance, or unaccompanied minors. Passengers with onward flights on other airlines, and those travelling on flights to the US, can also avail of paper versions.
Paper versions will be available on request at check-in counters, if passengers do not have a mobile device, or if they are unable to access the information on their devices for reasons such as running out of battery power, a system breakdown or glitch, message delivery delay, or inability to access WIFI, network or a data package.