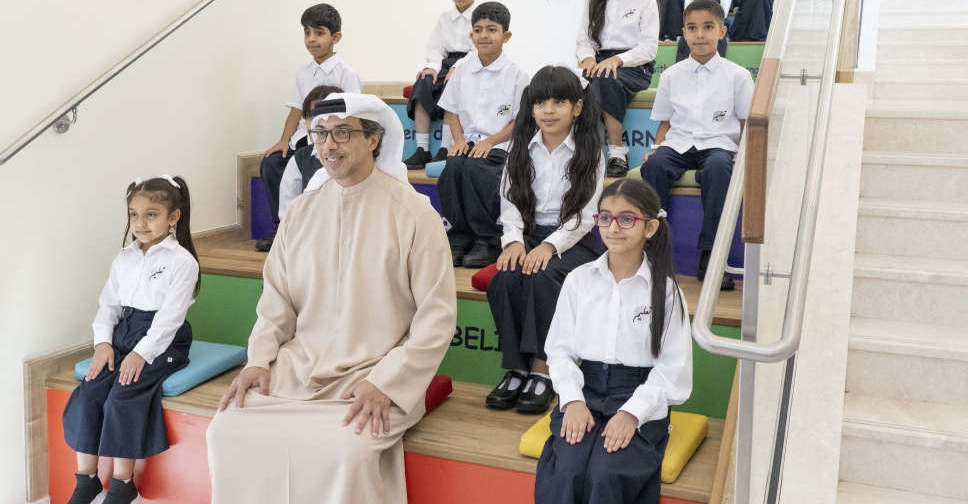 WAM
Eleven new government schools have opened in the UAE under the Zayed Educational Complexes project, aimed at boosting public education standards.
His Highness Sheikh Mansour bin Zayed Al Nahyan, Vice President, Deputy Prime Minister and Minister of the Presidential Court announced the launch of the schools that will cater to more than 28,000 students.
Each complex is about four times the size of a regular public school and features hi-tech laboratories and advanced sports and arts amenities.
More than 16,000 engineers, supervisors and workers were involved in the construction of the buildings to ensure their readiness for the new academic year.
Sheikh Mansour described the project as a "new national achievement" during his visit to one of the schools at the Mohamed bin Zayed Residential City in Fujairah.
"Today, we inaugurated the Zayed Educational Complexes project, which bears the name of the UAE's Founding Father, the late Sheikh Zayed bin Sultan Al Nahyan, who raised our country on a science-and knowledge-based bedrock, laying the foundation stone for an educational renaissance powered by a future-proof vision," said Sheikh Mansour.
He was briefed on the project, which was implemented by the Emirates Schools Establishment, the Presidential Court, and the Ministry of Energy and Infrastructure, in cooperation with over 30 local entities, in a record time of 6 to 8 months.