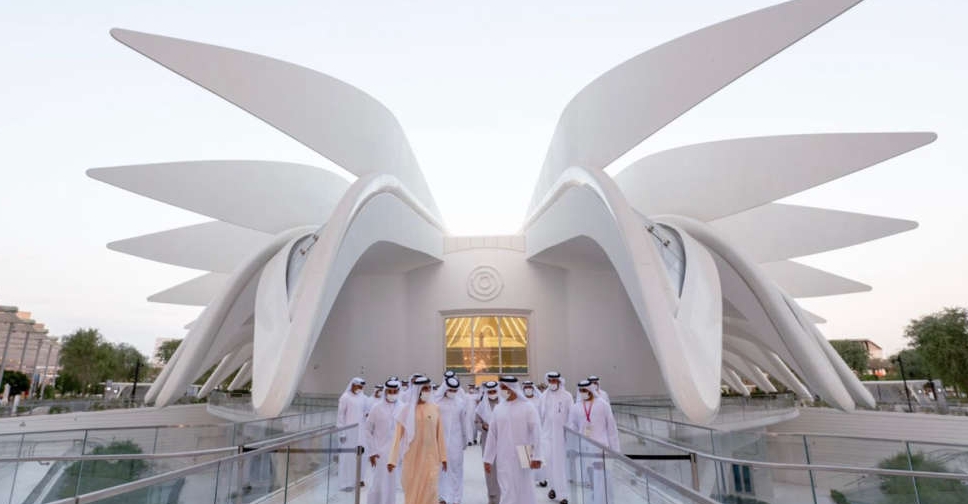 Dubai Media Office
The UAE has unveiled a visa for retired expats during the latest UAE Cabinet meeting.
Making the announcement, His Highness Sheikh Mohammed bin Rashid Al Maktoum, Vice President and Prime Minister of the UAE and Ruler of Dubai, said: "We welcome everyone to our country".
It comes after the UAE Cabinet meeting was held at Expo 2020 Dubai on Tuesday.
According to national news agency WAM, an expat will be granted "retied residency" if they meet one of these criteria - single or multiple properties worth AED1 million (evaluation to be carried out by the related entity in each Emirate), a bank deposit of no less than AED1 million, or an active income of no less than AED180,000 per annum.
The Cabinet also approved the standardisation of health cover for women and children.
كما اعتمدنا اليوم شروط منح الإقامة للأجنبي المتقاعد. حيث يمكن للمتقاعدين إكمال إقامتهم معنا في دولة الإمارات . . نرحب بالجميع في بلدنا.. pic.twitter.com/wVbnqStoSc

— HH Sheikh Mohammed (@HHShkMohd) November 9, 2021
In a series of Tweets, Sheikh Mohammed also highlighted how the Cabinet has approved a proposal from the Ministry of Interior to start testing self-driving cars on the roads of the UAE.
"The UAE will be the first country in the Middle East and the second globally to test self-driving cars on its streets. Our goal is to make this type of vehicle safer and more reliable," Sheikh Mohammed wrote on Twitter.
"We are awaiting the MoI report, in coordination with the Artificial Intelligence Office, to review the results of testing self-driving cars and take an appropriate decision accordingly."
Meanwhile, the Cabinet also unveiled special funds for development projects and the issuance of a pilot licence for a fractional bonds project.
دولة الإمارات ستكون الدولة الأولى في الشرق الأوسط والثانية عالمياً التي تختبر السيارات ذاتية القيادة في شوارعها. وهدفنا أن يكون هذا النوع من السيارات أكثر أماناً وسلامةً وجودة. وننتظر تقرير وزارة الداخلية بالتنسيق مع مكتب الذكاء الاصطناعي لنتائج الاختبارات لاتخاذ القرار المناسب pic.twitter.com/EGPr2FC4LW

— HH Sheikh Mohammed (@HHShkMohd) November 9, 2021
واعتمدنا اليوم ضمن جلسة مجلس الوزراء سياسة الصناديق الخاصة في الحكومة الاتحادية حيث يمكن للمؤسسات الحكومية وفق ضوابط ومعايير إنشاء صناديق تمويلية تخدم برامجهم التنموية . والهدف رفع انتاجية ومرونة العمل الحكومي لتحقيق نتائج أفضل للجمهور pic.twitter.com/XADrplJw9O

— HH Sheikh Mohammed (@HHShkMohd) November 9, 2021