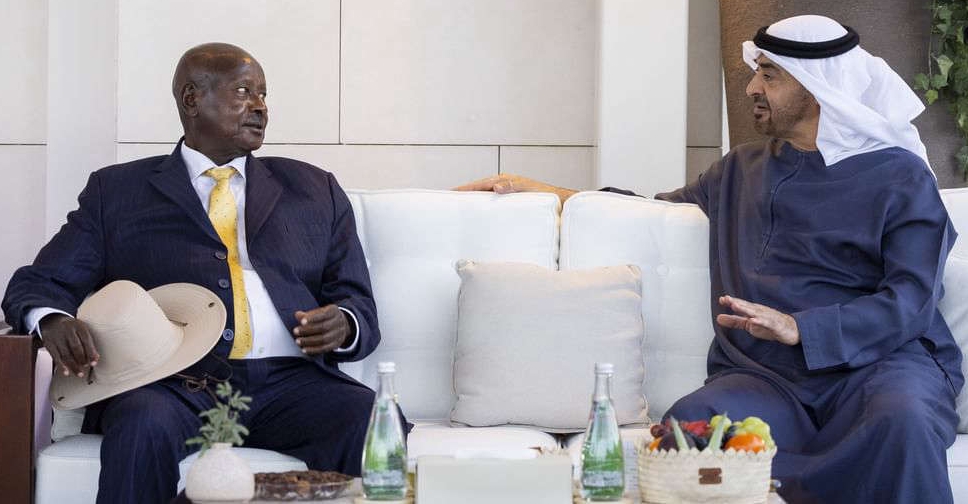 The UAE's President His Highness Sheikh Mohamed bin Zayed Al Nahyan on Monday welcomed Ugandan President Yoweri Museveni who is on a working visit to the country.
During the meeting at Qasr Al Shati in Abu Dhabi, the two leaders discussed ways to strengthen bilateral cooperation, mainly in the fields of investment, economy, renewable energy, environment and sustainability.
They reviewed various regional and international issues of mutual interest, and also discussed the upcoming UN Climate Change Conference (COP28), which will take place in the UAE.
The Ugandan President conveyed his country's desire to expand economic and investment cooperation with the UAE to fulfil their shared interests and aspirations.