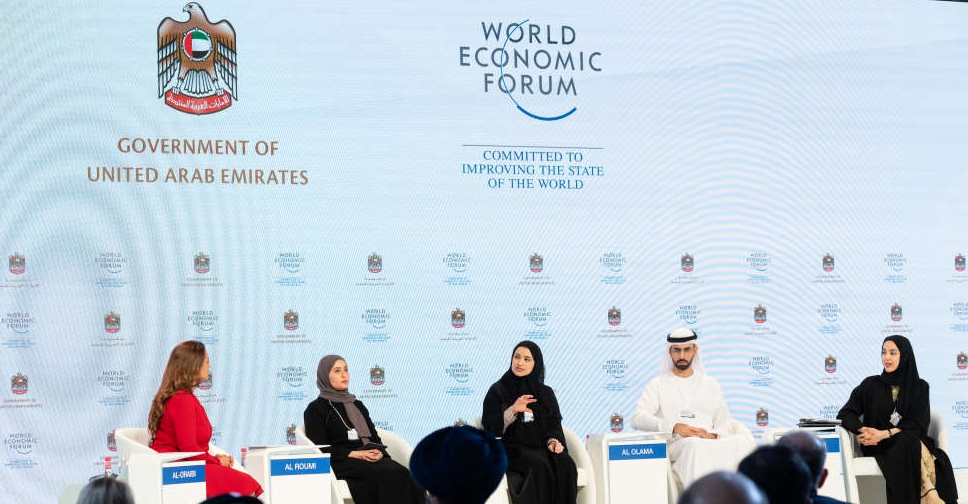 Supplied
UAE Ministers outlined the government's ambitious vision for the next 50 years in vital areas, during the 'Great Narrative Meeting' in Dubai, organised in partnership with the World Economic Forum (WEF).
They presented the government's main future directions in areas such as science, space, youth, technology and AI solutions, aiming to promote the development process and build a better future for humanity.
Ohood bint Khalfan Al Roumi, Minister of State for Government Development and the Future said government readiness was the most important lesson that the world has learnt from the COVID-19 pandemic.
She added that 21 years ago, when the UAE government launched the e-government programme, there was no urgent need for it, but this proactive vision helped strengthen its agility and resilience, and government work flowed smoothly throughout the pandemic.
Al Roumi stressed that when it comes to building readiness for the future, the earlier it starts, the more prepared the government shall be.
Shamma Al Mazrui, Minister of State for Youth Affairs stated that youth future ideology has changed immensely as compared to previous years.
This was reflected in the latest "Arab Youth Priorities Survey 2021", which showed that about 100 per cent of Emirati youth trust the UAE government in facing challenges and addressing issues.
In addition, the percentage of Arab youth who trust their governments increased to more than 70 per cent this year, indicating confidence that their governments are listening to their opinions.
Sarah Al Amiri, Minister of State for Advanced Technology explained that the UAE Cabinet reshuffle in July 2020 was a comprehensive make-over of how the government functions.
She also stated that the creation of the Ministry of Industry and Advanced Technology, which combines two governmental portfolios, confirmed the fact that it is not only about technology, but rather about how advanced technologies can be deployed effectively across all sectors.
Omar Sultan AlOlama, Minister of State for Artificial Intelligence, Digital Economy & Remote Work Applications, stressed that the UAE government's proactive mindset enabled launching multiple national strategic projects and initiatives that promoted the UAE's position as a global leader in innovation, technological advancement and digital transformation.
He added that this mindset made the UAE one of the leading countries in the fields of Artificial Intelligence (AI), digitization, quantum computing, among others.
استعرض وزراء في #حكومة_الإمارات خلال جلسة حضرها نخبة من المفكرين والخبراء ومستشرفي المستقبل العالميين المشاركين في حوار التوجهات الكبرى للمستقبل أبرز التوجهات المستقبلية للخمسين عاماً المقبلة في مجالات العمل الحكومي والعلوم والفضاء والشباب والتكنولوجيا وحلول الذكاء الاصطناعي. pic.twitter.com/VpQFlNGFtT

— UAEGOV (@UAEmediaoffice) November 11, 2021