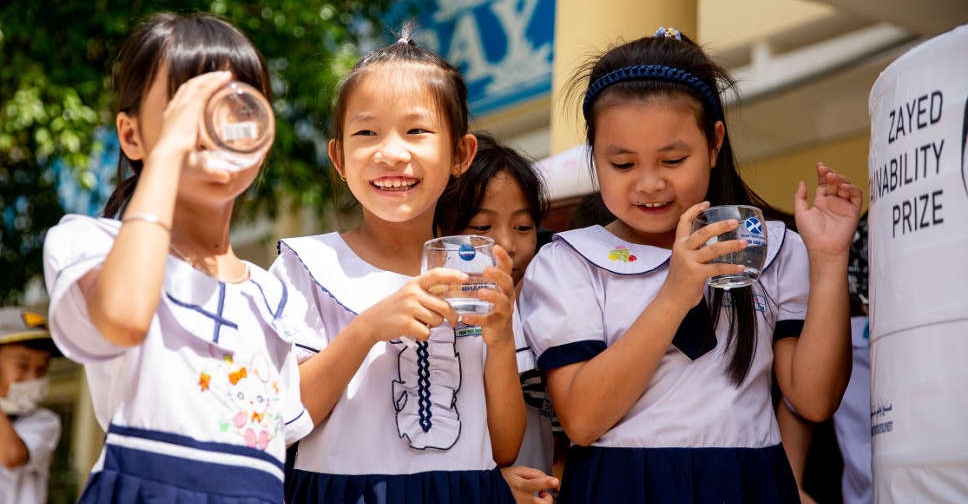 A UAE-led humanitarian drive has improved access to safe drinking water for nearly 10,000 people in rural communities in Vietnam.
Eight water purification systems are now being used to provide clean water to five villages and three schools in the Quảng Nam province.
The project was implemented by the Beyond2020 scheme launched by the Zayed Sustainability Prize and its partners.
The water filtration systems were developed by Safe Water Cube, a global nonprofit organisation and a Zayed Sustainability Prize 2019 finalist.
Powered by a hand pump, the fountain filters microbes, viruses and other impurities from the water without the use of harmful chemicals or an electrical power source.
Each Safe Water Cube fountain can supply 1,000 litres of clean water per hour. The organisation has also trained 26 people in the use, upkeep and maintenance of the fountain.
Vietnam marks the 16th deployment of Beyond2020, which has been providing solutions to energy, health, water and food-related challenges in countries across Africa, South America, Middle East and Asia, transforming the lives of over 211,800 people.
The #Beyond2020humanitarian initiative by #ZayedSustainabilityPrize is improving water access for 10,000+ people in Vietnam through the installation of eight water purification systems by @SafeWaterCube. pic.twitter.com/lnyQbF1wLM

— Zayed Sustainability Prize (@ZSP_ORG) September 28, 2023