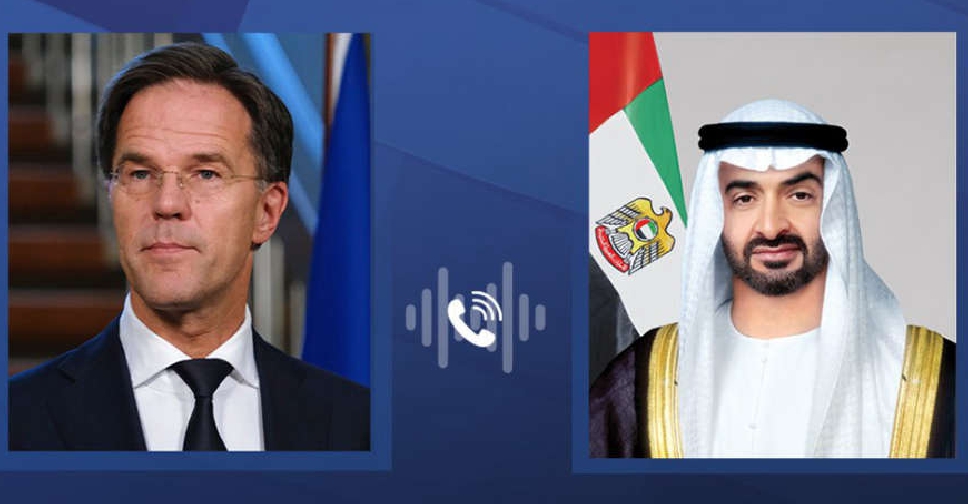 UAE President His Highness Sheikh Mohamed bin Zayed Al Nahyan discussed efforts to strengthen humanitarian response in the Gaza Strip during a call with Mark Rutte, Prime Minister of Netherlands.
The leaders spoke about the urgent need for the international community to act to advance a ceasefire to protect civilian lives and ensure the delivery of critical relief aid.
The two sides also discussed the impact of military escalation on regional and international stability and security, as well as working towards a just, comprehensive, and sustainable peace.