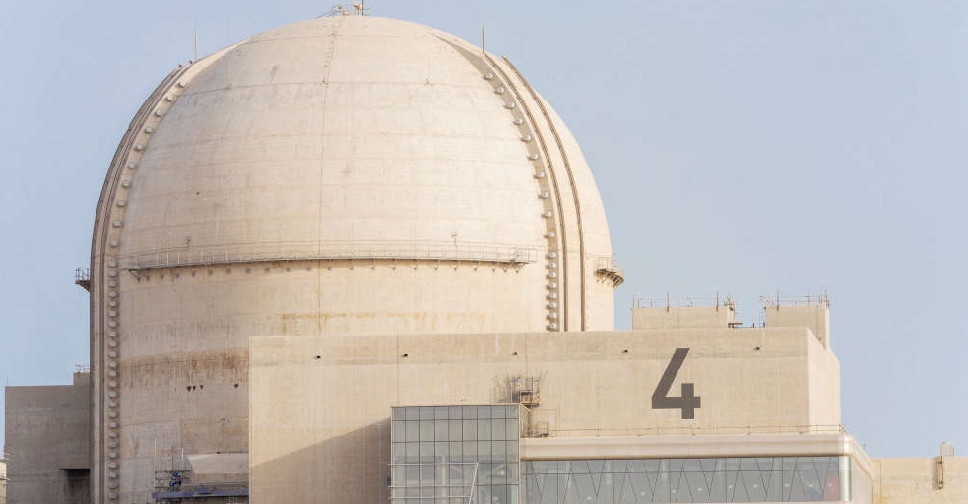 The Federal Authority for Nuclear Regulation (FANR) has issued the operating licence for Unit 4 of the Barakah nuclear power plant.
The licence, with a duration of 60 years, was issued to Nawah Energy Company, which is responsible for the operation of the plant located in Abu Dhabi's Al Dhafra region.
FANR has conducted a thorough assessment of the application documentation, conducting robust regulatory oversight and inspections in the areas of safety, security and safeguards.
The assessment included reviewing the plant's layout and the analysis of the site's location in terms of geography and demography. It also included the detailed review of the reactor design, cooling systems, security arrangements, emergency preparedness, radioactive waste management and other technical aspects.
FANR also assessed Nawah's organisational and manpower readiness to ensure the safety and security of the nuclear power plant.
Nawah will now undertake a period of commissioning to prepare for the commercial operation where FANR will conduct around-the-clock inspections, using its resident inspectors located at the Barakah plant, in addition to deploying other inspectors, to ensure the fuel load and power accession processes are completed according to regulatory requirements.
"The review of the operating license application for the Unit 4 was conducted by a team consisting of 90 per cent Emirati nuclear experts. This indicates the success of FANR's strategy in building the capability and skills of Emiratis to regulate the nuclear sector and ensure its safe operation," said Christer Viktorsson, Director-General of FANR.