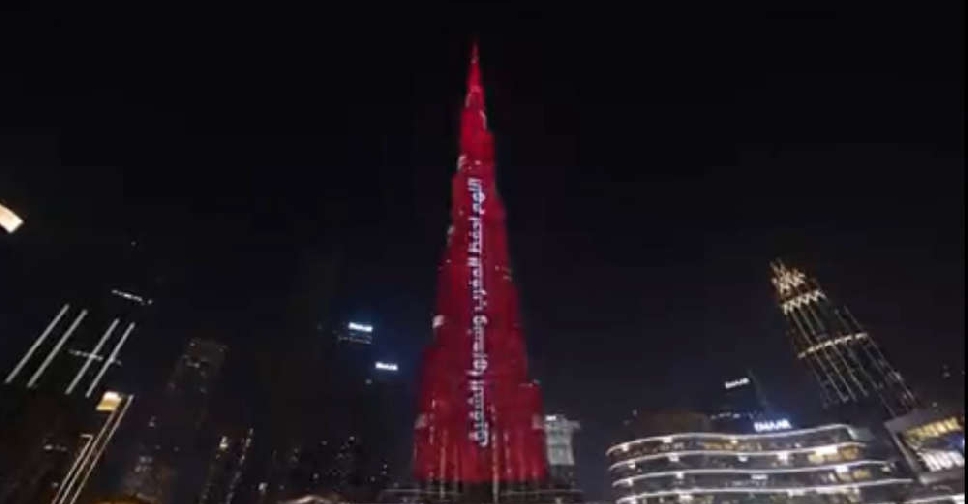 @UAEMediaOffice / X
Dubai's iconic Burj Khalifa and ADNOC's headquarters in Abu Dhabi lit up in a show of solidarity with Morocco after a deadly earthquake killed over 2,000 people in Marrakesh.
The landmarks were lit in the colours of the Moroccan flag and delivered a message of support after the country was rocked by a 6.8-magnitude earthquake on Friday evening.
Footage shared by the Abu Dhabi Media Office showed the message that read, "From the UAE, our deepest condolences to the Moroccan people", and "Our thoughts are with Morocco".
من الإمارات … قلوبنا مع المغرب وأهلها 🇲🇦 pic.twitter.com/SktaVa6iin

— UAEGOV (@UAEmediaoffice) September 10, 2023
Entire villages and ancient buildings have been destroyed by the quake, which has devastated the lives of thousands of people, who had to flee their homes to escape the disaster.
Aid has been sent to Morocco by UAE, and President His Highness Sheikh Mohamed bin Zayed Al Nahyan has expressed his sympathy to the Moroccan people via a telephone call with King Mohammed VI.