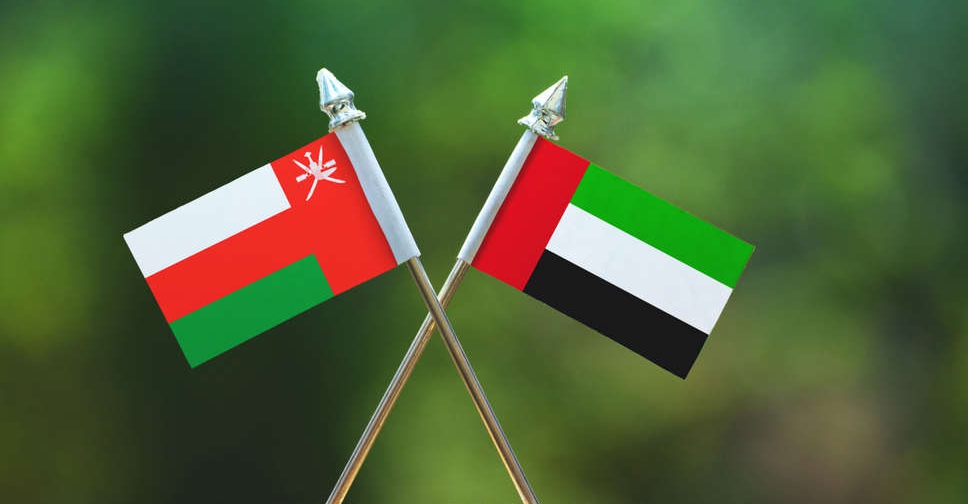 The UAE will join the Sultanate of Oman on Saturday, November 18 in celebrating its 53rd National Day, underscoring the deep-rooted relations and strategic partnership between the two countries.
Some of the most iconic buildings in the UAE will be lit up in the colours of the Omani flag, while Omani visitors who arrive in the UAE will be welcomed at the airports and border points with flowers and gifts, and they will receive a special stamp on their passports to mark the occasion.
The UAE will also host special events at major shopping malls and entertainment venues.
The two nations have shared many historic moments in their bilateral ties over the years. A major example was the meeting of the late Sheikh Zayed bin Sultan Al Nahyan and Sultan Qaboos bin Said in 1968.
The relations continued to grow after the UAE was formally established in 1971, with the two sides enhancing cooperation by exchanging visits to learn from each other and share experiences.
The late Sheikh Zayed's historic visit to Oman in 1991 marked a significant milestone in the bilateral cooperation.
It led to remarkable outcomes, such as allowing their citizens to cross the border with their IDs instead of passports and creating an economic committee that explored opportunities for joint ventures.
Close relations across various levels bind the two Gulf states, manifested through continuous dialogue, high-level meetings, and regular ministerial and governmental gatherings.
On September 27, 2022, UAE President His Highness Sheikh Mohamed bin Zayed Al Nahyan went on an official visit to Oman, which marked the start of a new era in the two countries' cooperation across political, economic, cultural, and developmental fields.
During the visit, several Memorandums of Understanding (MoU) were signed in industry, culture and media, railways, education and scientific research, agricultural resources, and financial markets.
Oman is the UAE's second-largest Gulf Cooperation Council (GCC) trading partner, accounting for 20 per cent of total Emirati trade with Gulf countries.
Their bilateral non-oil trade reached AED 36.3 billion in the first nine months of 2022, marking a 7 per cent growth compared to the same period in 2021 and a 20 per cent growth compared to the same period in 2020.
The cultural and social ties between the UAE and Oman are deeply linked, extending to family relations and shared customs, clothing, and arts.
As Oman marks its 53rd National Day, it is also looking forward to the fourth anniversary of His Majesty Sultan Haitham's accession to the throne on January 11, 2020, following the death of the late Sultan Qaboos bin Said.
Oman entered a new phase of development under the rule of Sultan Haitham, who has introduced crucial reforms, such as upgrading its national work process and pursuing the goals of the Oman Vision 2040.