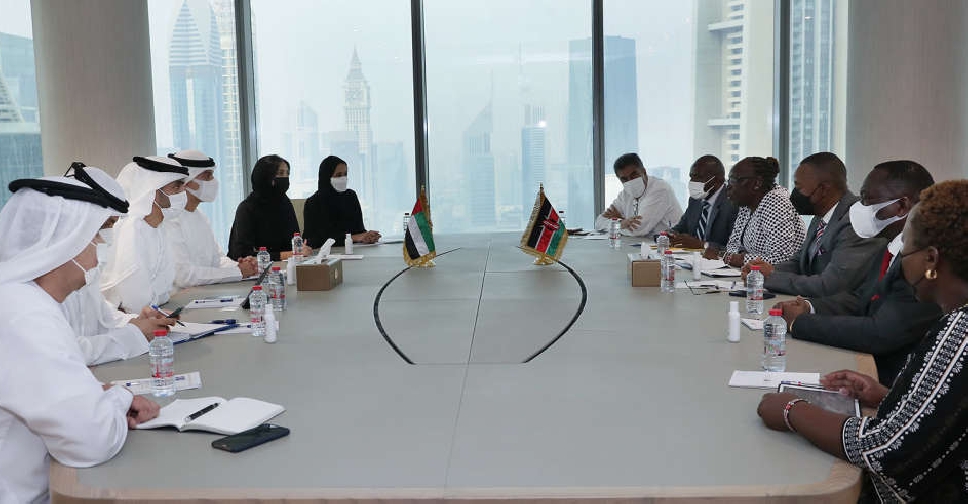 WAM
The UAE is calling on Kenyan-based companies to leverage opportunities provided by the Emirates to aid in economic growth.
Amid talks to enhance economic cooperation between the countries, UAE officials and a Kenyan delegation explored ways to increase partnerships between the business communities.
During the meeting, UAE and Kenyan officials explored ways to strengthen bilateral ties with measures like forming a joint economic committee to develop a framework that focuses on agriculture, infrastructure, technology and renewable energy.
The meeting was attended by Dr. Ahmad Belhoul Al Falasi, Minister of State for Entrepreneurship and SMEs, and Dr. Thani bin Ahmed Al Zeyoudi, Minister of State for Foreign Trade from the UAE.
Betty Maina, the Cabinet Secretary of Kenya's Ministry of Industrialisation, Trade and Enterprise Development, led the delegation from the East African nation.
The Kenyan officials expressed an interest in establishing a business council to enhance ties between the chambers of commerce of both countries.
UAE-Kenya trade relations saw considerable growth in the past period, with non-oil trade valued at around AED 7 billion in 2020, indicating the growing cooperation between the two countries.
Moreover, UAE's investments in Kenya cover vital sectors including IT, logistics, retail, leisure, healthcare and mining, at a value of AED 11 billion, while Kenyan investments in the UAE are estimated at AED 291 million.
This is expected to be developed during EXPO 2020 Dubai.