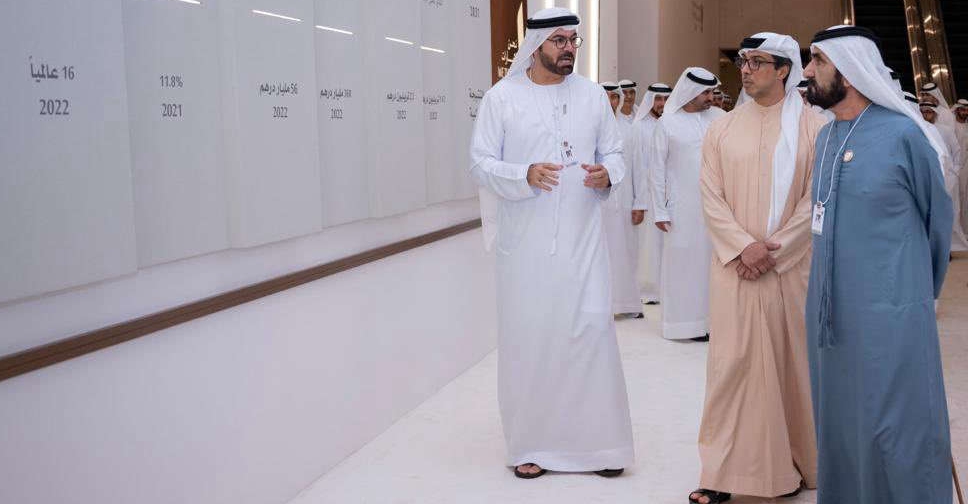 The UAE government has revealed 10 economic principles that will steer the country's development in the coming decade.
His Highness Sheikh Mohammed bin Rashid Al Maktoum, Vice President and Prime Minister of the UAE and Ruler of Dubai, said the 'UAE Charter of Economic Principles' will support the country's efforts to become an influential player in the global economic landscape.
It was announced on the sidelines of the annual government meetings in Abu Dhabi.
The 10-point Charter positions the UAE as a globally integrated economy offering a full-fledged digital infrastructure, secure systems, adaptable legislation, a forward-thinking mindset and providing an attractive destination for talent and investment.
It also aims for the UAE to become a world within one nation.
"We want to see the UAE at the forefront of global economies... and we ask everyone to work on these principles, adhere to what is stated in them, and be guided by them in all policies," said Sheikh Mohammed.
The 10 Principles:
The UAE is a globally open free-market economy
The UAE attracts top talent
The UAE invests in the digital economy
The UAE invests in developing and creating opportunities for its youth
The UAE manages a sustainable and balanced economy
The UAE offers a strong and stable financial system
The UAE offers a strong and fair legislative environment
The UAE upholds the principles of transparency and the rule of law
The UAE's business community is supported by a strong banking sector
The UAE offers the world's finest transport and logistics infrastructure
HH Sheikh Mohammed bin Rashid Al Maktoum announced the "Economic Principles of UAE", aiming to further enhance the country's economic performance and develop it into the world's best and most active economyhttps://t.co/Vf9vw3XMWB

— UAEGOV (@UAEmediaoffice) November 8, 2023
اختتمنا اليوم أعمال الاجتماعات السنوية لحكومة الإمارات والتي أقررنا خلالها التركيز بشكل كبير خلال الفترة القادمة على الأجندة الاقتصادية بهدف تعزيز الزخم التنموي للدولة وتعزيزه وترسيخه والوصول به لمستويات تنموية جديدة ..وأقرت حكومة الإمارات اليوم المبادىء الاقتصادية للدولة خلال… pic.twitter.com/5UCdrjRCMw

— HH Sheikh Mohammed (@HHShkMohd) November 8, 2023