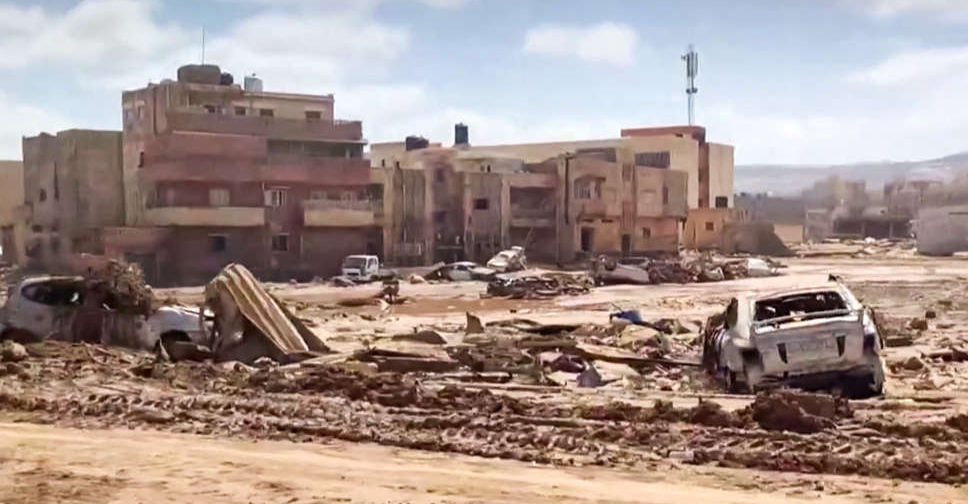 This image grab shows a general view of destruction in the wake of floods after Storm Daniel hit Libya's eastern city of Derna (AFP)
The UAE is working on a new digital response platform, that uses artificial intelligence, to reduce time taken to get vital supplies to countries in need.
The ground-breaking tool will allow countries to quickly specify what aid they need and at a precise location.
Speaking at Thursday's UN Security Council on advancing public-private humanitarian partnerships meeting, Lana Nusseibeh, UAE's permanent representative to the UN, said that the natural disasters in Syria, Türkiye, Morocco and Libya have highlighted the need for such a platform.
"In response to what we have seen over the past decade, the UAE has been developing a digital platform to support governments' ability to better harness international support in the wake of natural disasters," she highlighted.
"By serving as essential information exchange and integrating advances in artificial intelligence, including machine learning, disaster-hit countries could use this digital tool to specify the types of aid needed at specific locations, and in what quantities so they get what they need when they need it."
Just this year, we have witnessed the devastating impacts of natural disasters in Syria, Türkiye, Morocco, and Libya.

During today's UN Security Council meeting, #UAExUNSC announced that the UAE will launch a digital disaster response platform that will address a clear gap in… pic.twitter.com/I7DyvmoL2N

— UAE Mission to the UN (@UAEMissionToUN) September 14, 2023