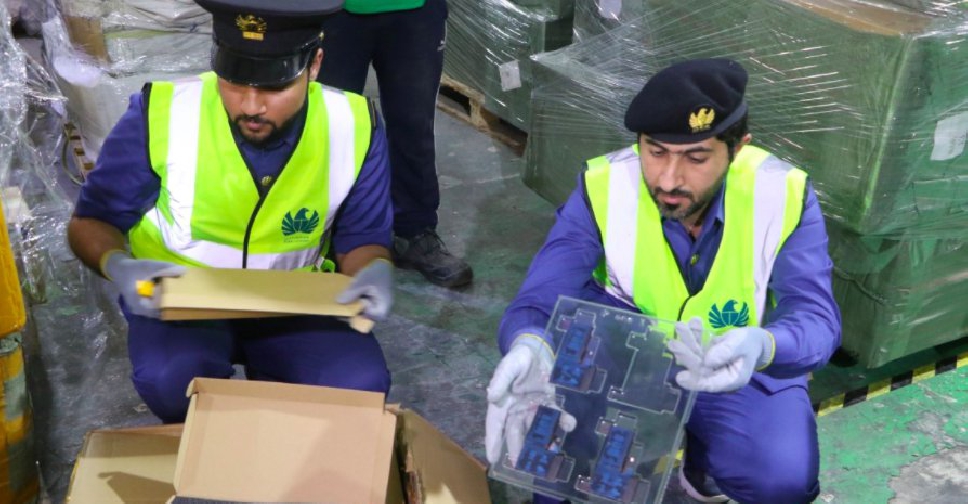 WAM
More than 168,000 fake products were confiscated after 67 raids were conducted by the Federal Customs Authority (FCA) and local customs departments in 2019.
It marked a drop from 2018, when 169,587 counterfeit items were seized during 63 raids.
Officials attributed the limited decline to an increase in small consignments seized in regular and courier mail. This, they explained, was due to an increase in e-commerce sales.
Fake handbags topped the list at 29.85 per cent of the total seizures, while mobile phones and accessories accounted for 11.94 per cent.
Clothes contributed 7.46 per cent, while perfumes and shoes totalled 4.48 per cent each. Jewellery, glasses and other accessories marked 1.49 per cent each.
The report further showed that counterfeit goods seized by air cargo represented 33 per cent of the total, followed by regular and courier mail at 31 per cent. Meanwhile, marine transport represented 19 per cent and 16 per cent for land transport.
Officials added that these are part of efforts to stop piracy and fight trade fraud.
"(The) customs sector in UAE is actively engaged with many local and federal institutions and authorities whether within the country or international supply chain to avoid the risks of IPR infringements and protect the interests of genuine mark owners," said Ali Saeed Matar Alneyadi, Commissioner of Customs and Chairman of FCA.