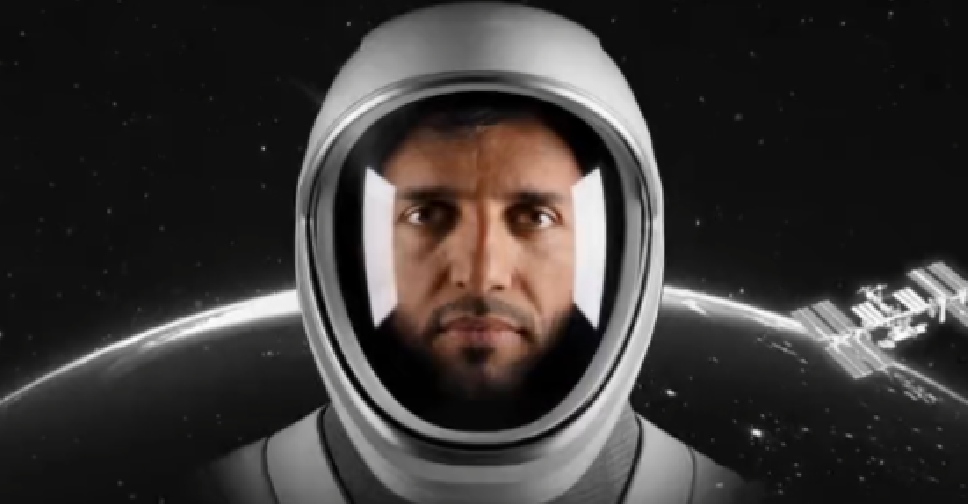 Dubai Media Office
Emirati astronaut Sultan Al Neyadi made history on Thursday by becoming the first Arab to embark on a long-duration space mission.
The SpaceX Falcon 9 rocket carrying Al Neyadi, NASA astronauts Stephen Bowen and Warren Hoburg, and Russia's Andrey Fedyaev lifted off at 9:34 am (UAE time) from the Kennedy Space Center in Florida.
بـ #طموح_زايد … الإمارات تستكمل مسيرتها نحو النجوم. pic.twitter.com/vqfCPIU6WL

— Dubai Media Office (@DXBMediaOffice) March 2, 2023
Before he boarded the spacecraft, Al Neyadi said: "Yalla, we are going today".
After an approximate 25-hour journey, the Crew-6 crew members will arrive at the International Space Station for a short handover period with the flight crew of the agency's SpaceX Crew-5 mission.
In his first message from space, Al Neyadi said: "Thanks to my parents, my family. Thanks to our leadership the MBRSC for their trust. Thank you for everybody who trained us and got us ready for this mission. This is incredible. Amazing. Thank you so much. And, last but not the least. Thank you Nasa and SpaceX for flying us to space. Go Dragon. Go SpaceX."
Al Neyadi also introduced Suhail mascot, which he has taken along for the longest Arab space mission.
أول رسالة لسلطان النيادي من الفضاء بعد انطلاقه لخوض أطول مهمة فضائية في تاريخ العرب.#طموح_زايد #أطول_مهمة_فضائية_في_تاريخ_العرب pic.twitter.com/32MqY5eMwH

— MBR Space Centre (@MBRSpaceCentre) March 2, 2023
The Suhail mascot was seen floating aboard the Dragon spacecraft indicating the zero gravity environment.
Suhail, the blue and white astro stuffed toy, is the official mascot of the Mohammed Bin Rashid Space Centre.
Earlier in a tweet, Al Neyadi wrote: "The next time I speak to you, I will be, God willing, on board the International Space Station.
"I will speak to you with the flag of the UAE on my arm... and in my heart."
في المرة المقبلة التي سأكلمكم بها سأكون بإذن الله على متن محطة الفضاء الدولية.. 🚀

سأكلمكم وعلى ذراعي علم الإمارات.. و في قلبي #طموح_زايد .. 🇦🇪

دعواتكم و إلى لقاءٍ قريب من الفضاء..

أخوكم سلطان النيادي pic.twitter.com/FusEJqeEnK

— Sultan AlNeyadi (@Astro_Alneyadi) March 2, 2023
The flight came 72 hours after an initial launch attempt was scrubbed in the final minutes of countdown early on Monday due to a blockage in the flow of engine-ignition fluid. NASA said the problem was fixed by replacing a clogged filter and purging the system.
The crew's six-month science mission will encompass about 200 experiments and technology demonstrations, ranging from research on human cell growth in space to controlling combustible materials in microgravity.
Designated Crew 6, the mission marks the sixth long-term ISS team that NASA has flown aboard SpaceX since the private rocket venture founded by Musk - billionaire CEO of electric car maker Tesla TSLA.O and social media platform Twitter - began sending American astronauts to orbit in May 2020.
The ISS, about the length of a football field, has been continuously operated for more than two decades by a US-Russian-led consortium that includes Canada, Japan and 11 European countries.