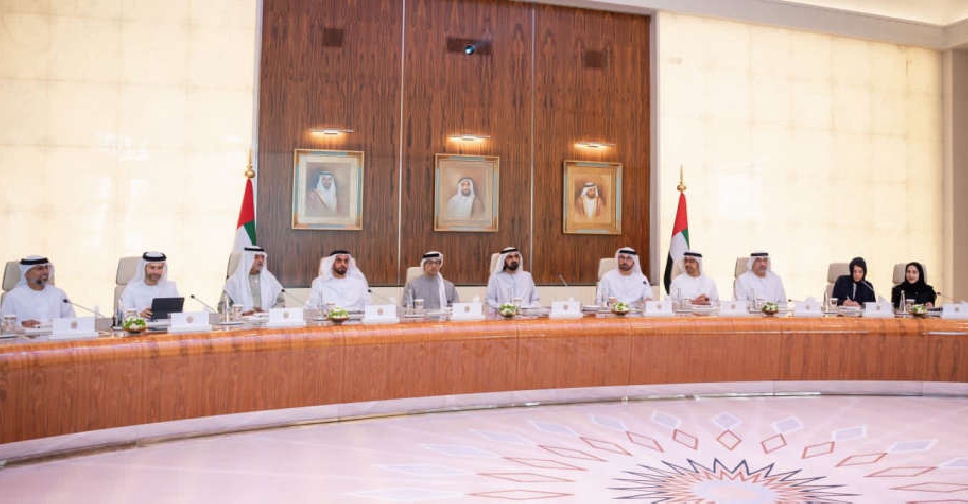 @DXBMediaOffice/ X
The UAE Cabinet has approved an alternative end-of-service benefits system for employees in the private sector, including free zones.
The optional scheme was announced on Monday during a cabinet meeting chaired by His Highness Sheikh Mohammed bin Rashid Al Maktoum, Vice President and Prime Minister of the UAE and Ruler of Dubai.
The system includes the establishment of a savings and investment fund that will be supervised by the Securities and Commodities Authority in coordination with the Ministry of Human Resources and Emiratisation.
Sheikh Mohammed said that through these funds, employees can invest and save their end-of-service gratuities according to various investment options.
"The aim is to safeguard workers' savings, which constitute the end of service gratuities, and to ensure that they are safely invested in order to guarantee their rights and to achieve the stability of their families...Also, government sector employees can participate in the system for savings and investment purposes," he added.
His Highness also emphasised that the UAE will carry on qualifying Emirati astronauts for more missions to the International Space Station.
"We welcome Sultan Al Neyadi, the first Arab Astronaut on long mission at ISS after conducting multiple experiments, supported by the Mohammed Bin Rashid Space Centre (MBRSC) which oversees the National Space Programme and future space missions… Sultan is a role model for millions of youth in the UAE and in the Arab region," he said
ترأست اليوم بقصر الوطن بأبوظبي اجتماعاً لمجلس الوزراء .. أكدنا في بدايته استمرار دولة الإمارات في استراتيجيتها الطموحة لقطاع تكنولوجيا الفضاء .. واستمراريتها في تأهيل وإرسال المزيد من رواد الفضاء لمحطة الفضاء الدولية .. وترحيبها بعودة ابن الإمارات سلطان النيادي أول رائد فضاء عربي… pic.twitter.com/TkFvOwYUZv

— HH Sheikh Mohammed (@HHShkMohd) September 4, 2023
Other announcements:
The UAE Cabinet approved a federal law restricting the maximum weight that can be carried by heavy vehicles in the UAE.
By next year (2024), heavy vehicles with a total weight exceeding 65 tonnes will be banned from the roads as part of efforts to raise road safety levels and protect the country's infrastructure.
A smart electronic gate system will be introduced to measure and monitor the weight and dimensions of heavy vehicles.
During the latest Cabinet meeting, members approved the establishment of the 'Federal Regulatory Bureau for Electricity and Water', which will work under the Ministry of Energy and Infrastructure.
The Bureau will help regulate the electricity and water trade in the UAE and abroad, in addition to regulating the production, transmission and distribution of electricity and water in the country.
A new Rewards and incentives System has been announced for federal government employees, across three categories: employee's outstanding annual performance, exceptional achievements at the entity level or employee's contribution to a national achievement.
The Cabinet also approved amendments to a number of federal laws, including those related to road transportation, medical products, pharmacy and pharmaceutical facilities, judicial fees in federal courts; and federal law on mediation for the settlement of civil and commercial disputes.
The amendments also apply to federal laws related to e-commerce, media regulation, reproductive health, space sector regulation, human genome use, competitiveness, auditors' profession, insurance, UAE Space Agency, and the UAE's exam testing system.