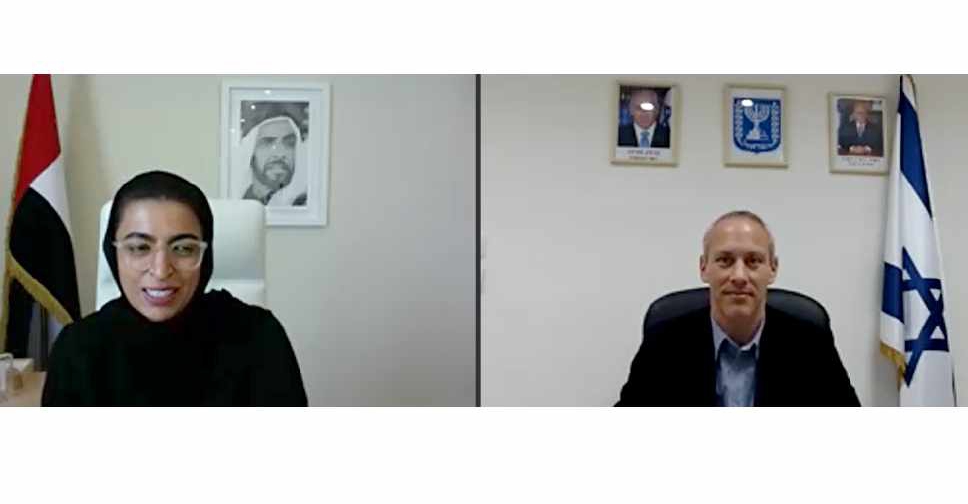 WAM
The UAE and Israel have held talks on strengthening ties in the creative and cultural sectors.
Noura bint Mohammed Al Kaabi, the UAE's Minister of Culture and Youth, held the virtual discussions with Hili Tropper, Israeli Minister of Culture and Sport.
Both sides explored ways to reinforce the dialogue between their creative communities by launching initiatives that promote peace and tolerance.
"Culture is the bridge that establishes trust between people and communities and creates a brighter future for generations to come," Al Kaabi said, adding that the UAE always initiates partnerships to establish peace and coexistence in the Middle East.
She pointed out that creative communities in the UAE and Israel are characterised by flexibility, vitality and the capacity to inspire the world through cultural and creative production.
The ministers discussed future cooperation in the areas of art, film, theatre, writing and publishing, as well as ways of encouraging artists to participate in joint exhibitions and events.
A joint task force will soon be set up between the UAE's Ministry of Culture and Youth and the Israeli Ministry of Culture and Sport, to draft a framework for cultural cooperation.
نورة الكعبي تبحث مع حيلي تروبر وزير الثقافة والرياضة الإسرائيلي علاقات التعاون الثقافي بين البلدين، وتعزيز  قنوات الحوار بين المجتمع الإبداعي الإماراتي والإسرائيلي من خلال تنظيم مبادرات فنية مشتركة ترسخ قيم السلام والتسامح والأخوة الإنسانية pic.twitter.com/cDCcGkOmn1

— وزارة الثقافة والشباب (@mckduae) October 6, 2020