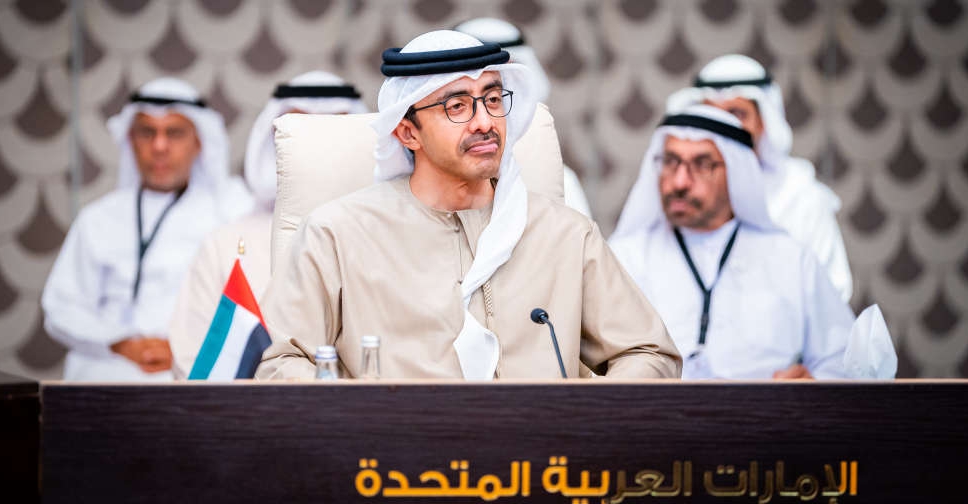 UAE Minister of Foreign Affairs Sheikh Abdullah bin Zayed Al Nahyan joined his Arab counterparts in pressing for an immediate humanitarian ceasefire in Gaza during a meeting with US Secretary of State Antony Blinken.
Foreign ministers of Jordan, Saudi Arabia, Egypt and Qatar underscored the importance of intensifying efforts to provide humanitarian aid to civilians and the repercussions of the conflict on the security and stability of the region.
Sheikh Abdullah emphasised the priority to protect civilians and the need to fast-track the delivery of relief and medical aid to them safely and sustainably. He also highlighted the importance of focusing on ways to end extremism, tension and escalating violence in the region.
He further reiterated the UAE's long-standing and firm position in supporting the establishment of a Palestinian state with East Jerusalem as its capital.
Sheikh Abdullah also participated in the coordination meeting of Arab foreign ministers and the Palestine Liberation Organisation at the Jordanian capital of Amman.
The ministers discussed the recent developments in the region and efforts to enhance response to the current humanitarian crisis.