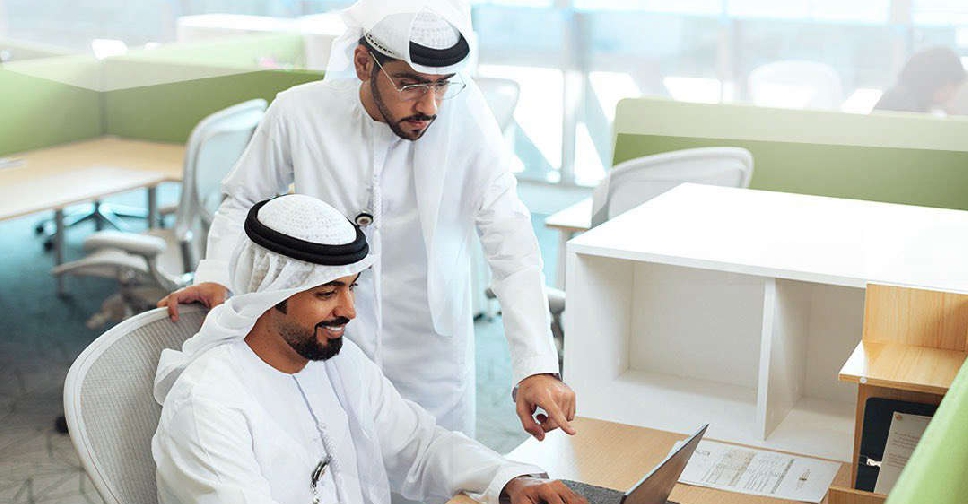 The UAE's Ministry of Human Resources and Emiratisation (MoHRE) has called on private establishments to expedite their efforts to meet Emiratisation targets for 2023 in order to avoid facing penalties.
Firms employing 50 or more workers are required to achieve a 2 per cent annual growth rate in the Emiratisation of skilled jobs before December 31.
The Ministry said that companies that are still short of meeting their requirements can benefit from the Nafis platform to look for Emirati job seekers.
It added that over 18,000 establishments have succeeded in achieving their Emiratisation targets so far, which has contributed to an unprecedented increase in the number of UAE citizens joining private sector jobs.
Over 84,000 Emiratis currently work in the private sector with more than 54,000 of them entering the sector in the last two years.
The Ministry said its inspection teams monitor compliance with Emiratisation policies and decisions, identify negative practices, such as fake Emiratisation and attempts to circumvent decisions, and take legal action against violators.
Explore the most recent updates on Emiratisation in the UAE, which has accomplished remarkable milestones and unprecedented records, as indicated by our latest statistics.#MoHRE #UAE pic.twitter.com/8bdgBYGDNj

— وزارة الموارد البشرية والتوطين (@MOHRE_UAE) November 13, 2023