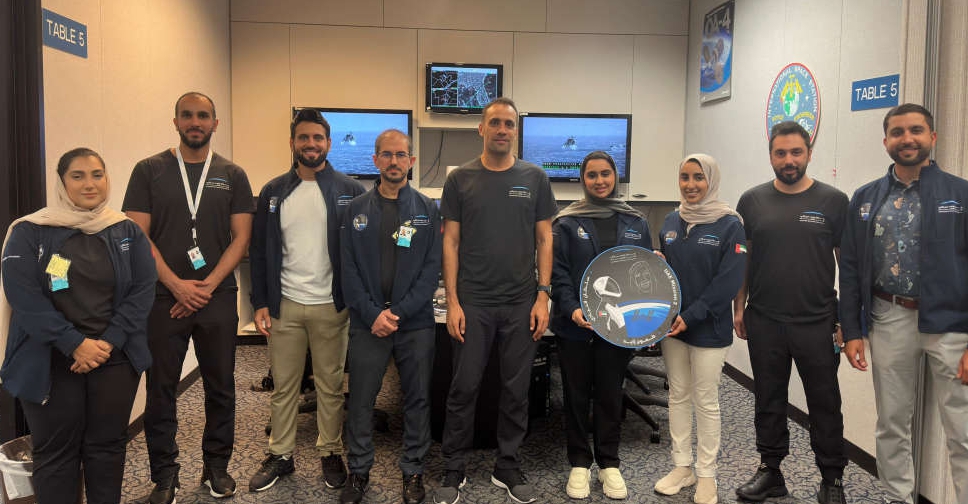 @MBRSpaceCentre/ X
The UAE is looking ahead to the next stages of the nation's space exploration programme after Sultan Al Neyadi's successful six-month mission to the International Space Station (ISS).
Al Neyadi's mission has gone down in history as the longest ever Arab space mission.
It's the UAE's second trip to the ISS - after the first UAE astronaut Hazza Al Mansoori's short-duration trip in 2019 - and, according to His Highness Sheikh Mohammed bin Rashid al Maktoum, the Vice-President and Prime Minister of the UAE and Ruler of Dubai, it won't be the last.
ترأست اليوم بقصر الوطن بأبوظبي اجتماعاً لمجلس الوزراء .. أكدنا في بدايته استمرار دولة الإمارات في استراتيجيتها الطموحة لقطاع تكنولوجيا الفضاء .. واستمراريتها في تأهيل وإرسال المزيد من رواد الفضاء لمحطة الفضاء الدولية .. وترحيبها بعودة ابن الإمارات سلطان النيادي أول رائد فضاء عربي… pic.twitter.com/TkFvOwYUZv

— HH Sheikh Mohammed (@HHShkMohd) September 4, 2023
Speaking to ARN, the Director of the Mohammed Bin Rashid Space Centre, Salem Al Marri urged us to stay tuned for the next plans, confirming that His Highness Sheikh Mohammed is committed to human spaceflight and that MBRSC will be leading the charge.
"That is a clear cut mandate and message to us to get working on the next plans. That's what we'll do, we'll present them to His Highness and get them approved."
Al Marri confirmed that MBRSC has two more astronauts about to complete their training and reiterated their intention to send an astronaut into space every three to five years, both to the ISS and beyond.
"The ISS is active until 2030, after that it will be deorbited and there will be other alternatives in terms of destinations for astronauts to go, whether they are private stations or government stations that are built around Earth or elsewhere," added Al Marri.
"It's an exciting time to be in human spaceflight, there's a lot happening now that hasn't happened in the last 50 years, it is really a unique time and I think what's next is big things hopefully for the UAE and spaceflight in general."