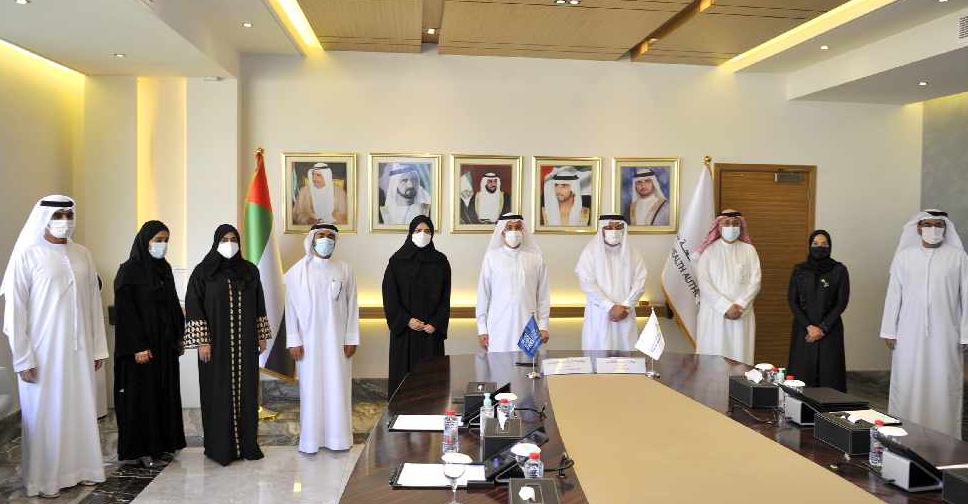 Supplied
The Dubai Health Authority (DHA) and the Dubai Airport Free Zone Authority (DAFZA) have signed a deal to supply high-quality care to employees within the zone's community.
The agreement will provide comprehensive medical services at the DAFZA's primary clinic or at any of the DHA's medical facilities.
His Excellency Humaid Al Qutami, Director-General of the DHA and Dr Mohammed Al Zarooni, Director General of DAFZA, signed the deal on Wednesday in Dubai.
DAFZA staff and service providers, as well as Dubai Government employees, will be eligible.
Healthcare professionals will operate the clinic, five days a week from Sunday to Thursday.
They will also ensure the provision of the required equipment and medication as well as the needed medical, nursing and laboratory supplies according to the latest standards and specifications approved by the DHA.
The Authority will have the responsibility to fully supervise and secure the process of referring patients and injured persons to its hospitals and centres to complete their treatment.
Dr Al Zarooni said: "This clinic in the Dubai Airport Free Zone complements our efforts to enhance the integrated system of services and the distinguished experience that the free zone provides to customers, which includes more than 1,700 international companies employing more than 17 thousand employees and workers."
Al Zarooni expressed his gratitude to DHA employees for their efforts to protect society and maintain the health and safety of its members, especially during the COVID-19 pandemic.