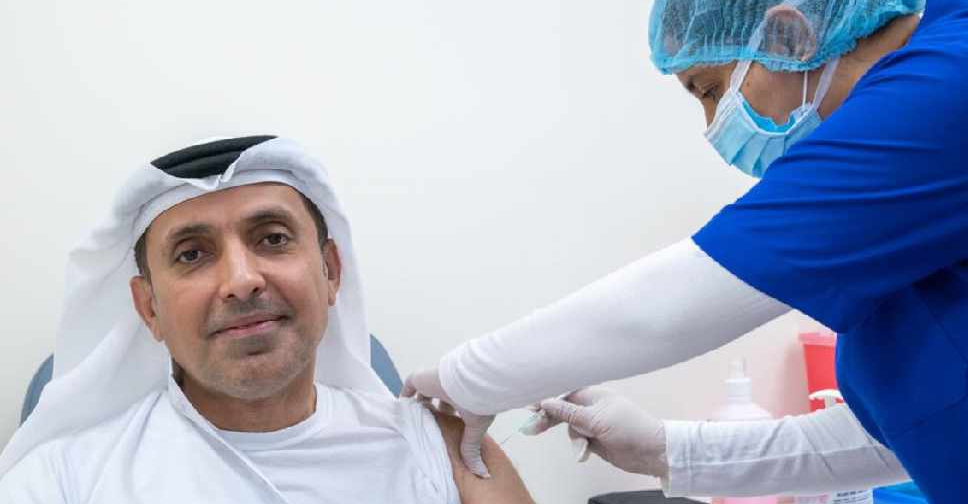 Dubai Media Office
Two more senior officials in Dubai have received the Pfizer-BioNTech COVID-19 vaccine as part of the Emirate's free inoculation drive against the virus.
Major General Talal Hamid Belhoul Al Falasi, Director-General of the State Security Department in Dubai, has received his first injection.
In addition, Abdulla Al Falasi, Director General of Dubai Government Human Resources Department, was given his primary dose of the vaccine.
Several senior officials have been receiving their jabs in recent days.
Abdulla Al Falasi, Director General of @dghr_gov, receives 1st shot of Pfizer-BioNTech's vaccine as part of #Dubai Health Authority's (@DHA_Dubai) free vaccination drive against Covid-19. pic.twitter.com/4vjf9D5P4T

— Dubai Media Office (@DXBMediaOffice) January 4, 2021
Major General Talal Hamid Belhoul Al Falasi, Director-General of the State Security Department in Dubai, receives 1st shot of Pfizer-BioNTech's vaccine as part of #Dubai Health Authority's (@DHA_Dubai) free vaccination drive against Covid-19. pic.twitter.com/nFNVKZbVsu

— Dubai Media Office (@DXBMediaOffice) January 4, 2021