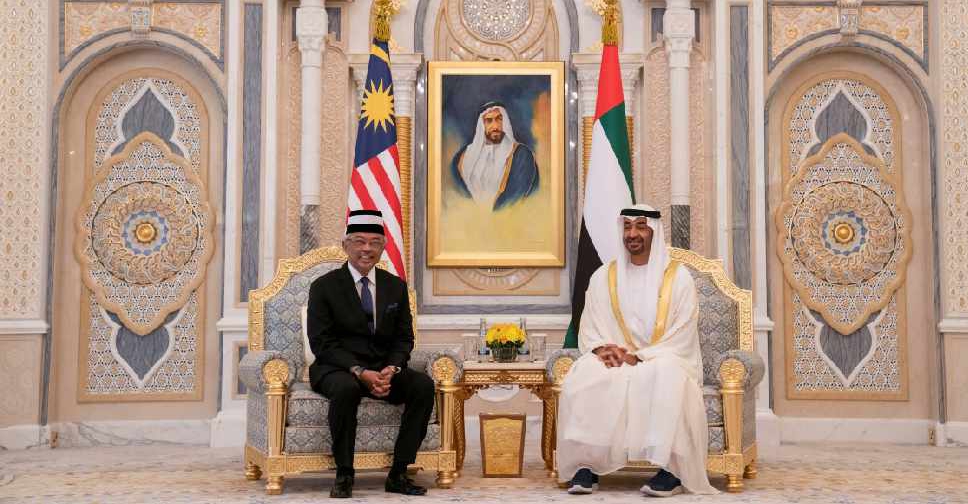 WAM
Malaysia is looking forward to intensifying efforts of COVID-19 vaccine development with the UAE. This was revealed by the King of Malaysia, Sultan Abdullah Sultan Ahmad Shah during his visit to the UAE last week.
He also met His Highness Sheikh Mohamed bin Zayed Al Nahyan, Crown Prince of Abu Dhabi and Deputy Supreme Commander of the UAE Armed Forces, and other senior officials during the tour.
Sultan Abdullah said that although COVID-19 is a major crisis, it has also presented opportunities to enhance relations with other countries.
"The UAE has demonstrated itself as a friend to Malaysia during this difficult period. For instance, in April, the UAE has been generous to provide medical equipment to assist Malaysia in facing the pandemic," he said in an exclusive interview with Emirates News Agency (WAM).
He added that Malaysia is looking forward to working together with the UAE in overcoming the COVID-19 pandemic.
"Both countries could explore and intensify relations in the field of COVID-19 vaccine development and strengthen post-pandemic collaboration in the fields of health, education, food security, agriculture, future technology, renewable and clean energy, halal industry and tourism," he said.