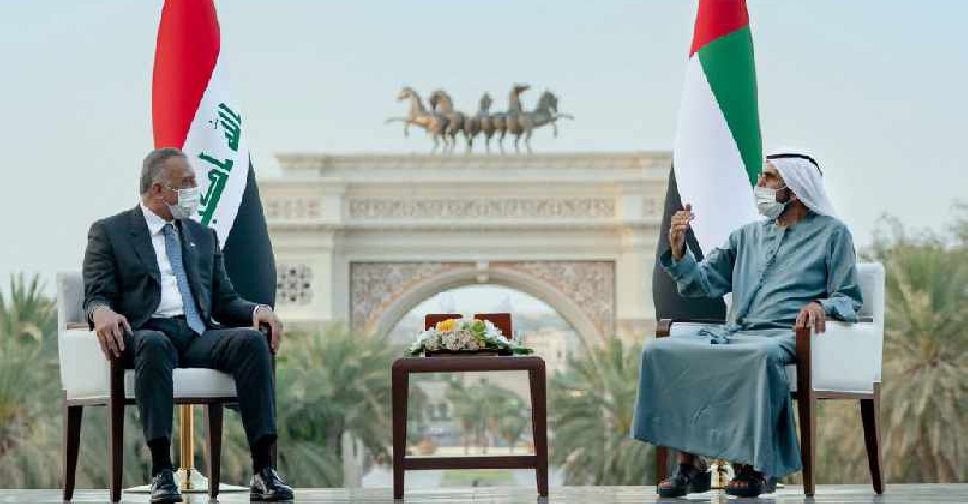 Dr. Mustafa Al Kadhimi has said that the UAE is a land of success, expressing his appreciation for the country's honorable stance towards Iraq and its people.
Mustafa Al Kadhimi, who arrived in the emirates on an official visit on Sunday, noted that the UAE contributed to the reconstruction of Iraq and in the fight against IS.

"I am happy to be in my second country, the Emirates, with which we share so much," said Al Kadhimi.

He also praised the country's help with rebuilding the historic Great Mosque of al-Nuri in Mosul.

Al Kadhimi went on to praise the stances of the country's founding father, the late Sheikh Zayed bin Sultan Al Nahyan, towards Iraq, and his keenness to preserve the security, stability and prosperity of its people.

On the joint cooperation in confronting the COVID-19 pandemic, he said, "I renew my thanks and appreciation to the UAE for supporting Iraq during the pandemic, providing it with various medical aids and vaccines."

The UAE recently announced a USD $3 billion investment in Iraq that will fund an initiative to strengthen economic and investment relations, create new opportunities for cooperation, and advance economic, social and development growth in support of its people.