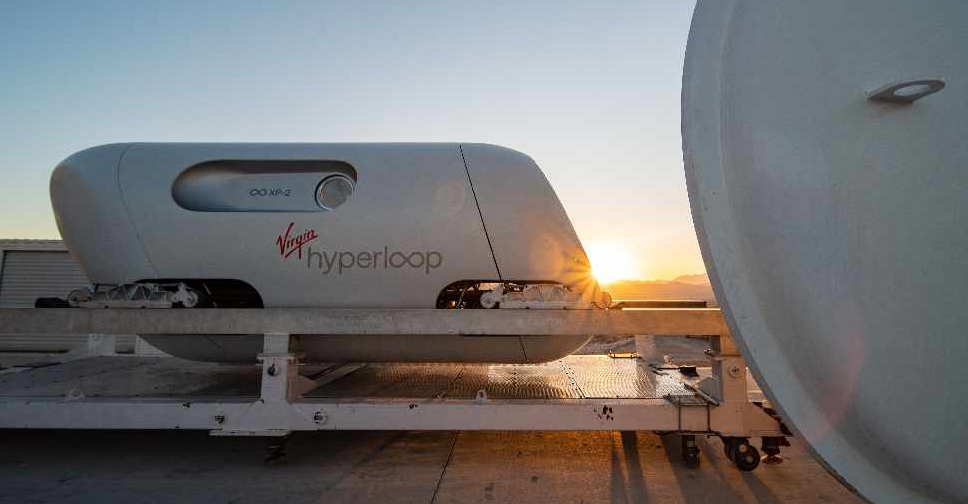 @DXBMediaOffice/ Twitter
A journey on the Virgin Hyperloop from Abu Dhabi to Dubai could cost as little as AED 50 to 55 and take just 12 minutes, once the service is up and running.
Dubai-based DP World is a significant investor in the high-speed pod that made it's first trip n the Nevada desert on Sunday, travelling at up to 107 miles per hour.
The co-founder and chief technology officer, Josh Giegel, was on board with his colleague Sara Luchian during its maiden passenger trip.
Giegel told Dubai Eye 103.8's Business Breakfast that the capsule is very safe and that's what they set out to prove in Nevada.
He added that the pod is not for the super-rich, before going on to outline the projected costs of a short journey in the UAE.
Giegel underscored the Hyperloop's efficiency due to the low operational costs and said it can provide a superior service to fast trains. He also stressed that it will be well-equipped to cope with conditions in the Middle East region.
The Hyperloop's co-founder said the project has had a huge amount of support from DP World and the goal is to connect the whole region. Giegel said there are more opportunities to come for involvement from Abu Dhabi and Dubai as it gears up for the future.