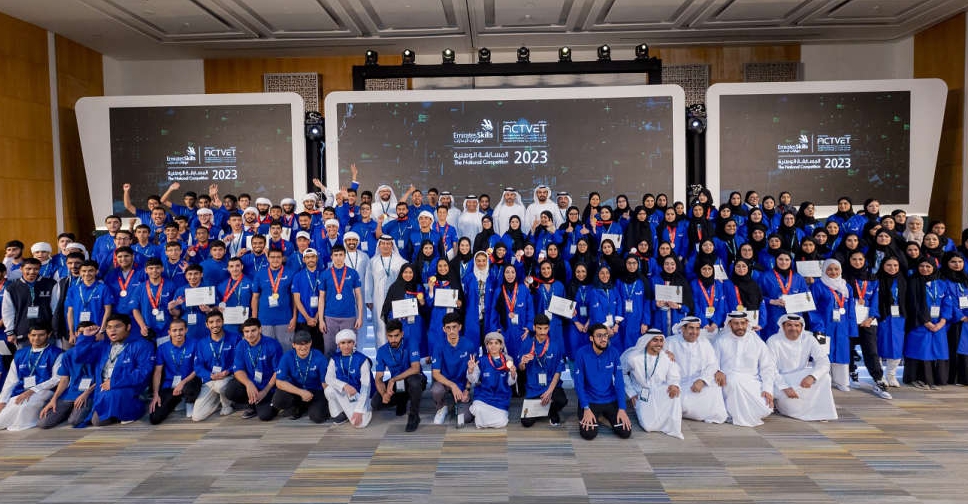 Emirati nationals are a top priority for the UAE leadership, Her Highness Mother of the Nation Sheikha Fatima bint Mubarak has said.
Sheikha Fatima made the statements in a speech delivered on her behalf by Dr. Maitha bint Salem Al Shamsi, Minister of State, during the closing ceremony of the Emirates Skills National Competition 2023, held at the Abu Dhabi National Exhibition Centre
She emphasised the directives by President His Highness Sheikh Mohamed bin Zayed Al Nahyan, His Highness Sheikh Mohammed bin Rashid Al Maktoum, Vice President and Prime Minister of the UAE and Ruler of Dubai, and their Highnesses Supreme Council Members and Rulers of the Emirates, to implement innovative programmes aimed at improving the skills of UAE citizens.
Sheikha Fatima said that the ceremony was a celebration of 53 UAE citizens, including 14 gold medal winners, 18 silver winners and 21 bronze winners.