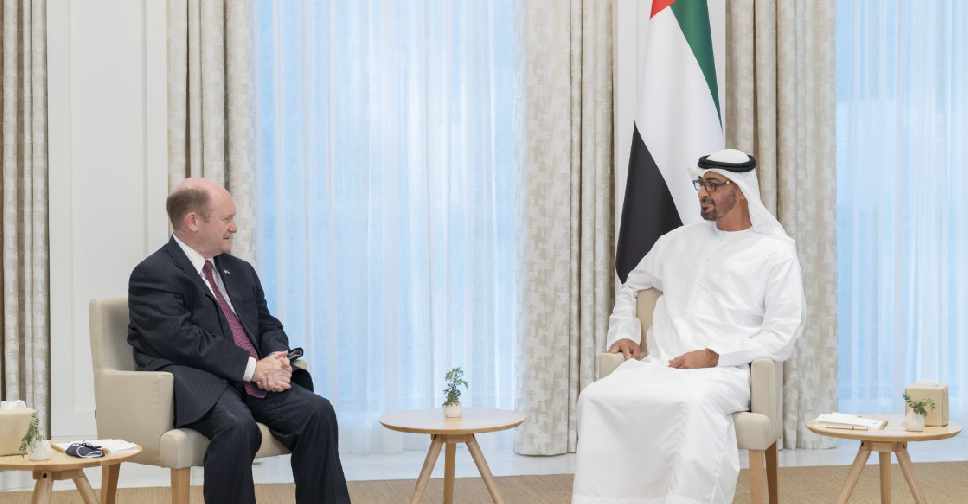 WAM
His Highness Sheikh Mohamed bin Zayed Al Nahyan, Crown Prince of Abu Dhabi and Deputy Supreme Commander of the UAE Armed Forces, has been meeting two US representatives in Abu Dhabi.
His Highness received Democratic Senators Chris Coons and Chris Van Hollen at the Al Shati Palace.
They discussed the two nations' strategic alliance and joint action to confront the underlying causes of conflict in the Middle East and the Horn of Africa.
Others attending the meeting included His Highness Sheikh Tahnoun bin Zayed Al Nahyan, National Security Adviser and His Highness Sheikh Abdullah bin Zayed Al Nahyan, Minister of Foreign Affairs and International Cooperation.